Well what can I say. Mother nature had other ideas so we cancelled the meeting and the board meeting. So I'll report on the OPIOID AWARENESS COMMITTEE meeting held Monday night Feb 5th at Greater Shiloh Baptist Church.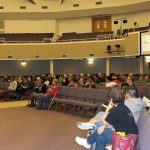 There were more than 100 people present and 3 great presentations about real life experiences.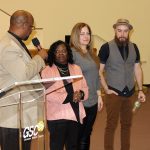 The CENTER FOR HUMANISTIC CHANGE brought a Mock Teen Bedroom showing parents where are the hiding places in your child's room. But would you even recognize some of todays drug paraphernalia. Those who attended learned. We promise there will be more of these events. Stay tuned on our webpage or Facebook page for the future dates.