Pres. Bill was doing double duty today so double his pay. He was filling in for Secretary Barb with note taking and photography at the meeting and road-trip to the Federal Courthouse afterwards. We had Pete Cochran as a visitor for the second time. C'mon Pete. Time to join Kiwanis. Walt reports that it would appear the Sponsored Youth Meetings have come to an end for this school year. Joanne only has 8 Super Raffle tickets left to hand out. Did you get yours? Bill reported that Palmer Kiwanis has their 13thgolf tournament fund raiser on July 16thand if you are interested in golfing let Bill know. And there are a few days left to vote for our playground project in the Legacy of Play contest. Did you vote today? Walt then introduced someone who is no stranger to us but we have not had the pleasure of his company lately: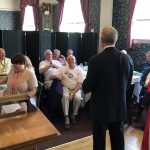 Federal Judge Edward Smith. Back in August 2013 then president Obama nominated Smith to serve as a United States District Judge of the United States District Court for the Eastern District of Pennsylvania. And on March 26, 2014 he was confirmed. Judge Smith explained that there are 22 authorized judges in the district which includes southeastern PA and only 3 judges are outside of Philadelphia. Himself, one in Allentown and the other in Reading. While most jurors are picked from the Philadelphia area they enjoy coming to Easton rather than going into center city Philadelphia. Judge Ed explained about a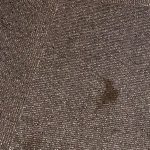 "carpet stain" we will see at the Federal Courtroom having to do with the first trademark infringement and counterfeiting claim last year. One attorney while approaching the bench with many jars of the Dalmatia Fig Spread dropped a jar which broke all over the carpet. The current courtroom was newly built in 1990 for then Federal Judge Frank Van Antwerpen and they are still awaiting some renovations. Judge Ed explained about why judges are there to interpret the laws of the land, not to create new laws. They should not legislate from the bench. That is the job of Congress. We asked him about changes in his life once he accepted the position and he explained how a judge needs to be impartial and isolated. He has to live his life outside the courtroom as impartial as possible. He is appointed to the position for life and will receive his salary for life. After lunch we took the tour of the Federal Courthouse. Since it is on the 4thfloor it provided an excellent view of the convergence of the Delaware and Lehigh Rivers. There are around 12 persons on his staff and he is covered by the US Marshalls for office security. He normally works with about 150 ongoing trial cases.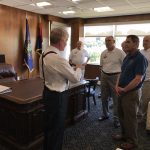 And his desk is a copy of the famous Resolute Desk that sits in the White House Oval Office. The original desk was a gift from Queen Victoria to President Rutherford B. Hayes in 1880 and was built from the English oak timbers of the British Arctic exploration ship HMS Resolute. And yes, we did find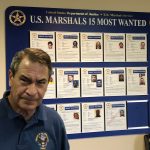 Pete Cochran hanging around the Most Wanted list and checking out the daily "accommodations" for the purported criminals.