Today's morning meeting was small with 7 members attending (note the wording of the title), but was very informative.  Pres. Bill reminded everyone of the Palmer Kiwanis Golf outing on July 16; let him know if you are interested in playing.  He then showed one of the signs that will appear on  the roofs of the playground.

  There will  be 8 of these signs on the various roofs available for us to chose names or words on them. He shared with everyone present that our cost for the playground equipment just went down by $7010 thanks to a gift from the playground company as a thanks to us for participating in the online KIWANIS/LANDSCAPE STRUCTURES LEGACY OF PLAY contest.  Even though we didn't win with the most votes, they are gifting the participating clubs with a free "tub spinner"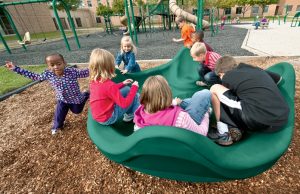 , only if they are buying playground equipment. Which we are!  Bill shared with us that he is still expecting more grants to come in and with what we already have "in the bank" along with grants that have been approved as well as those that are still anticipated, we are well on our way to funding our 100thAnniversary Project!  We're at about 79% of our goal of $290,000. Then he shared the latest set of blueprints of the project and we can't wait to see it as completed!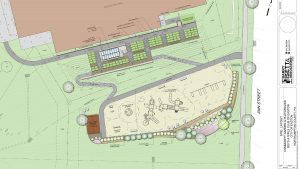 The groundbreaking will take place at the Boys & Girls Club of Easton on July 18 at 11AM so please plan to be there and bring along a guest or two as we will then be having a picnic type lunch either at the Castel Club across the street from the B & G Club, or a cookout under a tent right at the B & G Club.  Remember there is no meeting next week; whatever you have planned, enjoy your 4thof July Independence Day.  The following week, July 11, we will be meeting for lunch at the Pomfret Club and our speaker will be Joe Cerveka from the Easton Emergency Squad. See you then!