We welcomed 4 members of Palmer Kiwanis today including their Pres. Victor Scomillio, who also happened to be our speaker today. Several THANK YOU letters were read from one of the scholarship recipients and ProJeCt & Family Connections for our sponsorship in the recent Highmark Walk. Joanne thanked everyone for the wonderful support for the recent sell-out Super Raffle, and she said she'd do it again next year. And speaking of Joanne, she next got to do a very special induction of 2 new members: her brother and sister-in-laws. Today we welcomed into membership of Easton Kiwanis both Carole and Anthony "Tony" Cappellano.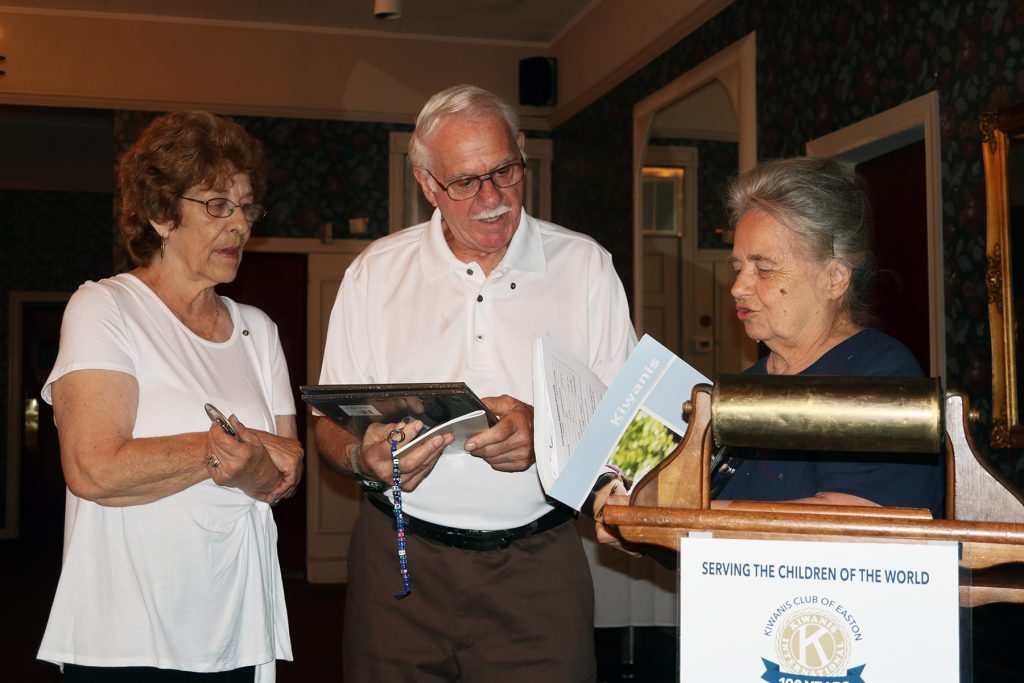 And moving along to provide our speaker ample time, Janet Owen introduced Palmer Kiwanis' President Attorney Victor Scomillio. Victor is a key person on the Easton Opioid Awareness Task Force, championed by both Easton and Palmer Kiwanis. He received his law degree in 1997 at Dickenson Law School. Along the way after college he was asked by then Judge Freedberg to join a team of trial lawyers. Much of what he learned over those years created today's presentation: "ANATOMY OF A HOMICIDE TRIAL: in 20 minutes or less". We learned there are 5 different "charges" possible in PA concerning someone's death. The defense attorney's job is to "reverse engineer" what happened to cause the death of someone that he is defending. He has to examine, investigate and question the facts that the police have and the facts that he is aware of or finds. Victor feels he can defend better if he knows from his client if the person is in fact guilty as charged. And as a great answer to one of the floor questions, he can't allow the defendant to lie if Victor knows otherwise. That is one of the reasons that many times the defendant is not put on the stand to testify in their own defense. But Victor is a firm believer that "The criminal justice system in the USA works. Our citizens are protected."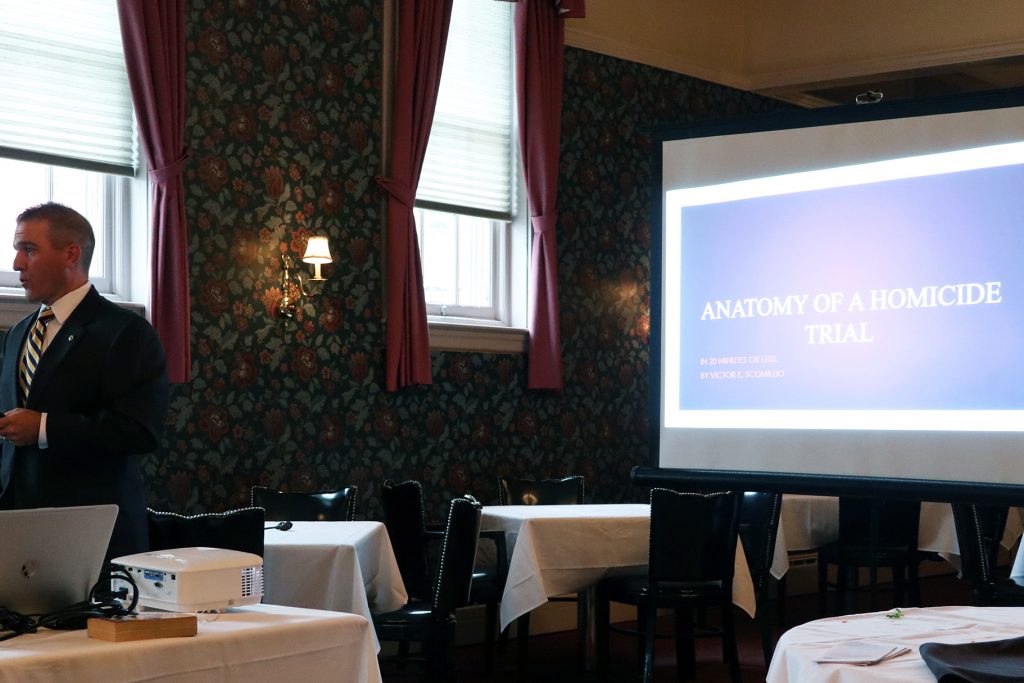 And now an update on our member James Owen's IRON BUTT RALLY 2019 motorcycle ride. He began his journey Monday at Greenville, SC and will hopefully end back there some 11+ days later after covering probably over 11,000 miles: on 2 wheels. I've been tracking, and I'm sure his wife Janet is also, his movements since the start of the rally. He's seen Yellowstone and Olympic National Park and he's headed through Seattle on his way to Portland and eventually to Canada via Vancouver. He'll ride through all kinds of weather from cold and wet and snowy to hot and dry and everything else along the way. Barb and I can appreciate this a bit as many of you know we motorcycled through all 48 states but never doing over 1000 miles a day. And we were much younger then also. James is the defending champion of the rally, held every 2 years and the only 2-time winner of the rally. So let's cheer him on and hopefully he will bring home the trophy and I'm sure we will learn more about his adventure in one of our upcoming speaker programs.