Well we're meeting in the Pomfret Club Library for now 3 weeks and maybe for the next month, along with plaster dust in the air since they are redoing the ceiling in the 2 main dining rooms. But when it will be done, I'm sure it will be nicer than the old, dirty ceiling tiles. Bill gave an update on some of the information learned at the recent "alphabet soup" DCON (Pa Kiwanis District Convention). We will learn more in coming weeks about WHAT IF?  Since Neil will soon finish his 3rd year as club president there was a reason he received his parting-gift early. He didn't need another "Kiwanis Clock" so the plan was to support the American Diabetes Pittsburgh Tour De Cure walk benefiting his granddaughter Colleen. Easton Kiwanis provided $101 on behalf of Neil towards COLLEEN'S COOL CREW and Neil received a certificate explaining that.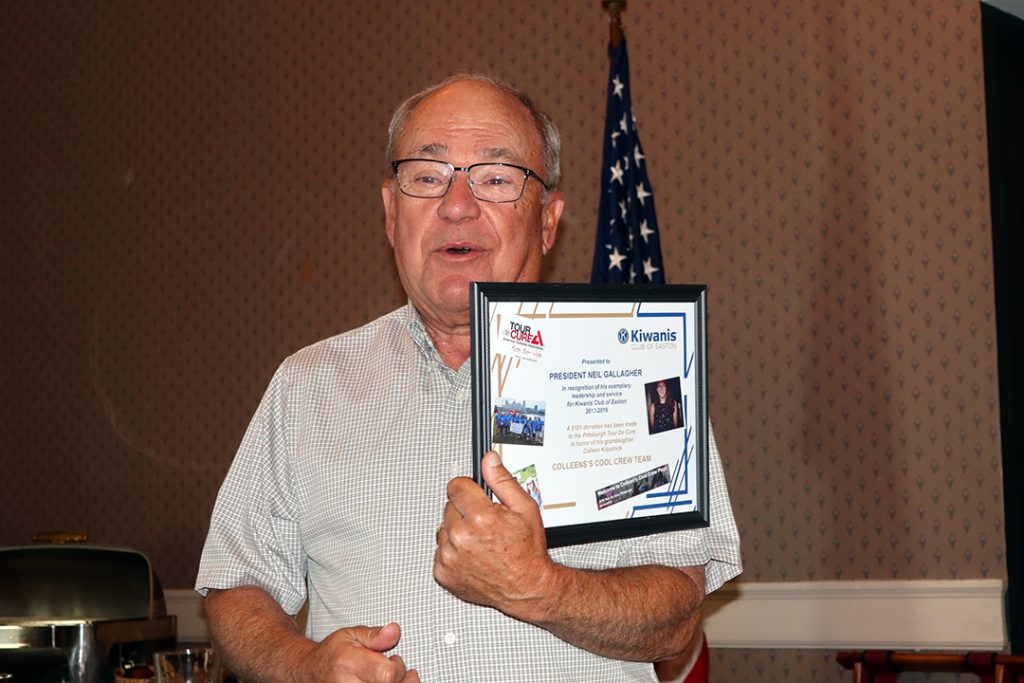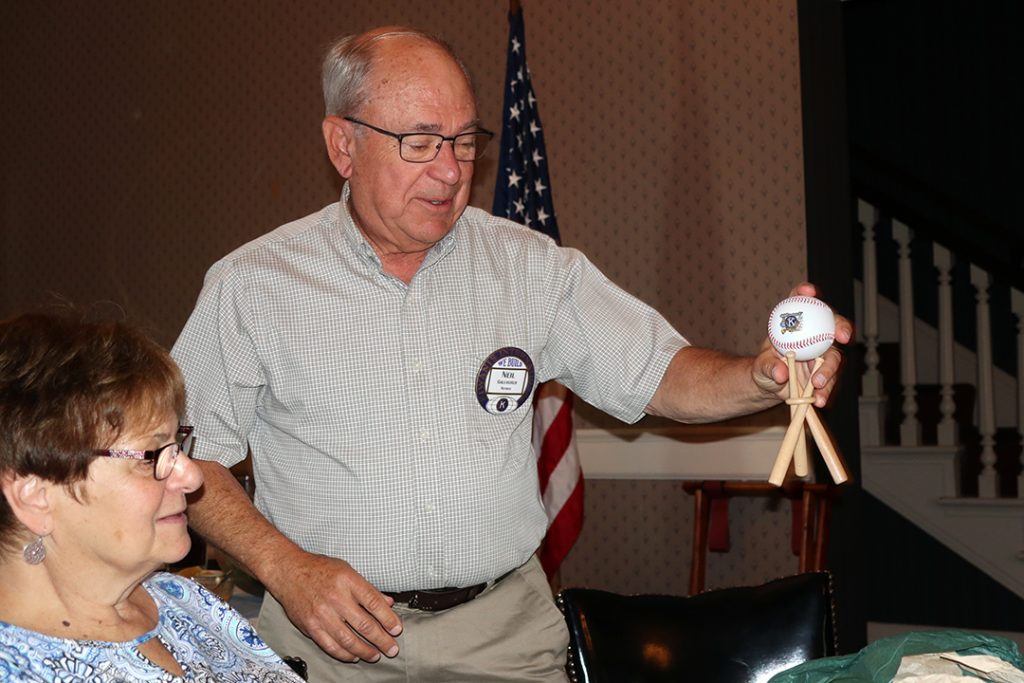 Maybe you'd like to donate on his behalf too? He also received one of the baseballs handed out at the recent DCON held in Williamsport, home of the Little League World Series. BTW, if you didn't know it, DUES ARE DUE and will be mailed shortly. 

Janet then introduced someone very familiar to most all of us, B.J.Metz, a "Rotarian" (but we let him come to our meting anyway). BJ came to tell us about his passion for the MIRACLE LEAGUE of Northampton County. BJ reminded us that growing up, playing baseball himself, no one ever thought about the kids who could not play sandlot or little league due to their personal physical impairments. A few years ago he realized that there is a large segment of our population that has difficulty with running or standing and cannot even imagine what it is like to hit a ball let alone run-the-bases. They were living in the world of "no you cannot do this." But then he learned about the MIRACLE LEAGUE baseball fields in our country and an idea was born. While the first discussion about Miracle League was a presentation to Palmer Kiwanis in 2008, the Easton Rotary was approaching its 100thanniversary and an idea was born. Let's build a Miracle League field at the Chrin Center in Palmer Township. In 2 years they raised, with the help of many small and also many powerful donors, $750,000 and the field was constructed. At the Miracle League it's not about competition but about participation. Every child bats until they hit the ball. And then they run-the-bases or roll about with their wheelchair or however with the "buddy system" at each game. Yes, buddy volunteers are with each child allowing these children to PLAY BALL. They opened the first game September 9, 2012 with 65 children and most recently they have had over 300 playing on teams. Easton Kiwanis Foundation was a sponsor since the beginning with a $15,000 grant and we have on several Saturday events operated the food stand for the Miracle League. Come out and PLAY BALL with the kids on a Saturday. Some of the kids will break your hearts and some will steal your hearts. Check out the schedule at MIRACLE LEAGUE OF NORTHAMPTON COUNTY.