Neil may be a bit-down-and-out right now but his granddaughter Colleen's a 2019 Champion and was up-and-about last weekend at the Pittsburgh Tour
deCure for diabetes.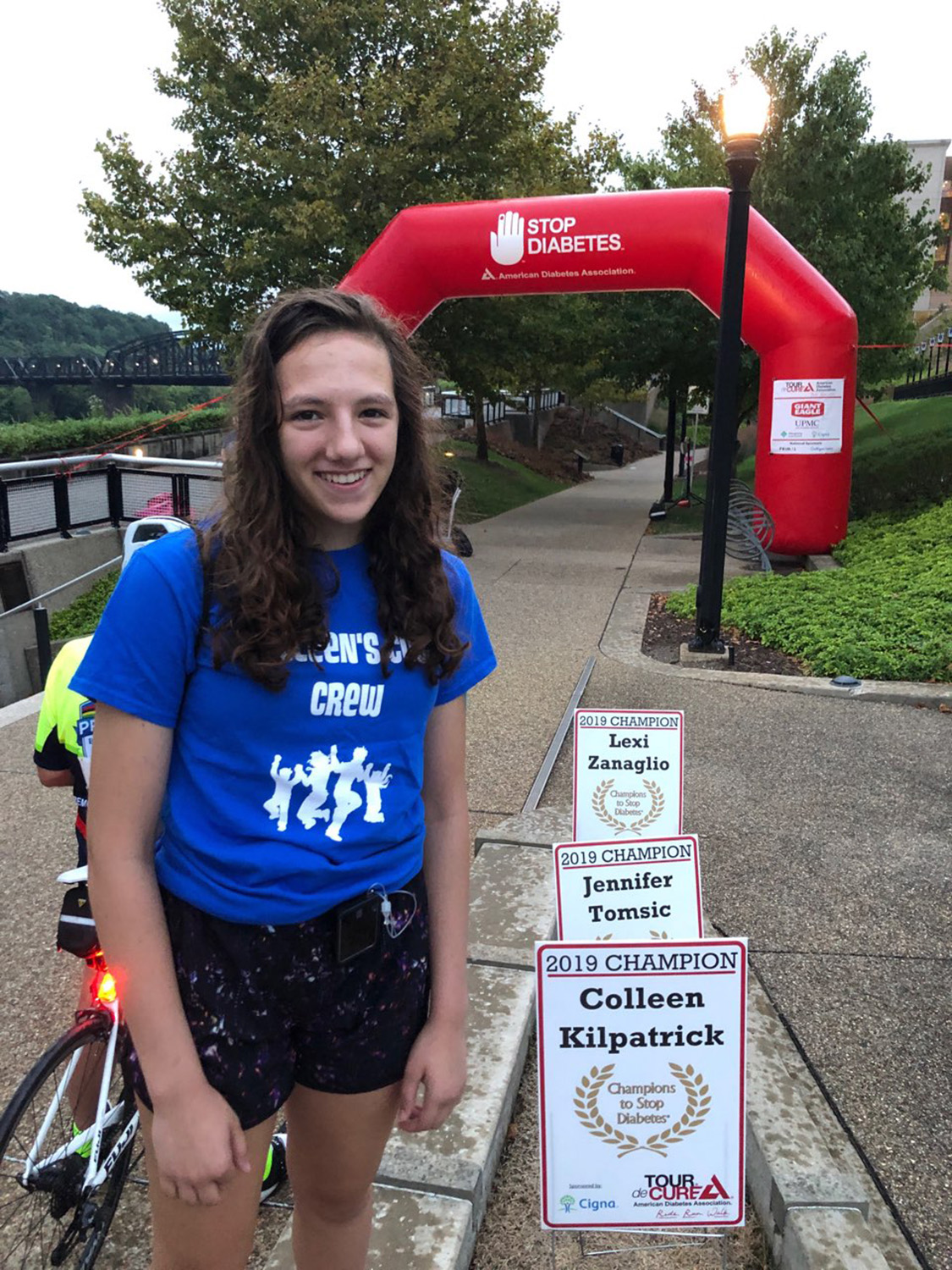 Barb reminds us that Rose Orders are due in by next week the 25th. Kudos to Charlie Adams for the Boys & Girls Club Martin Zippel Awarded to him last Friday night. A BIG THANK YOU to Nick, Dean and Walt for working the Easton Opioid Awareness Task Force display this past Tuesday at Northampton Community College and for those who helped at last weekend's Forks Community Days. Don't forget to put 2 Miracle League events on your calendar: October 12th, help in the refreshment stand and October 19th we are participating in the annual Halloween Event at the ballfield: more details to follow. Also on the 19thof October we will support the EOATF at the morning Paxinosa School Safety Seminar. We welcomed 2 members we don't see too often for lunch: Tom Malerba and Chuck Snyder. Chuck really wanted to be here so we could sing Happy Birthday, since it was his birthday. Tom provided some humor about the Pope and a Rabbi and an old Jewish scroll having something to do with the "bill for the last supper."
Today Ken introduced some folks he "works" with on his other community service projects, the SIGAL MUSEUM. Carey Birgel, Executive Director and Jean Bemesderfer, Asst. Curator but the featured speaker was Brittany Schrum Merriam the Curator of the Sigal. Brittany presented an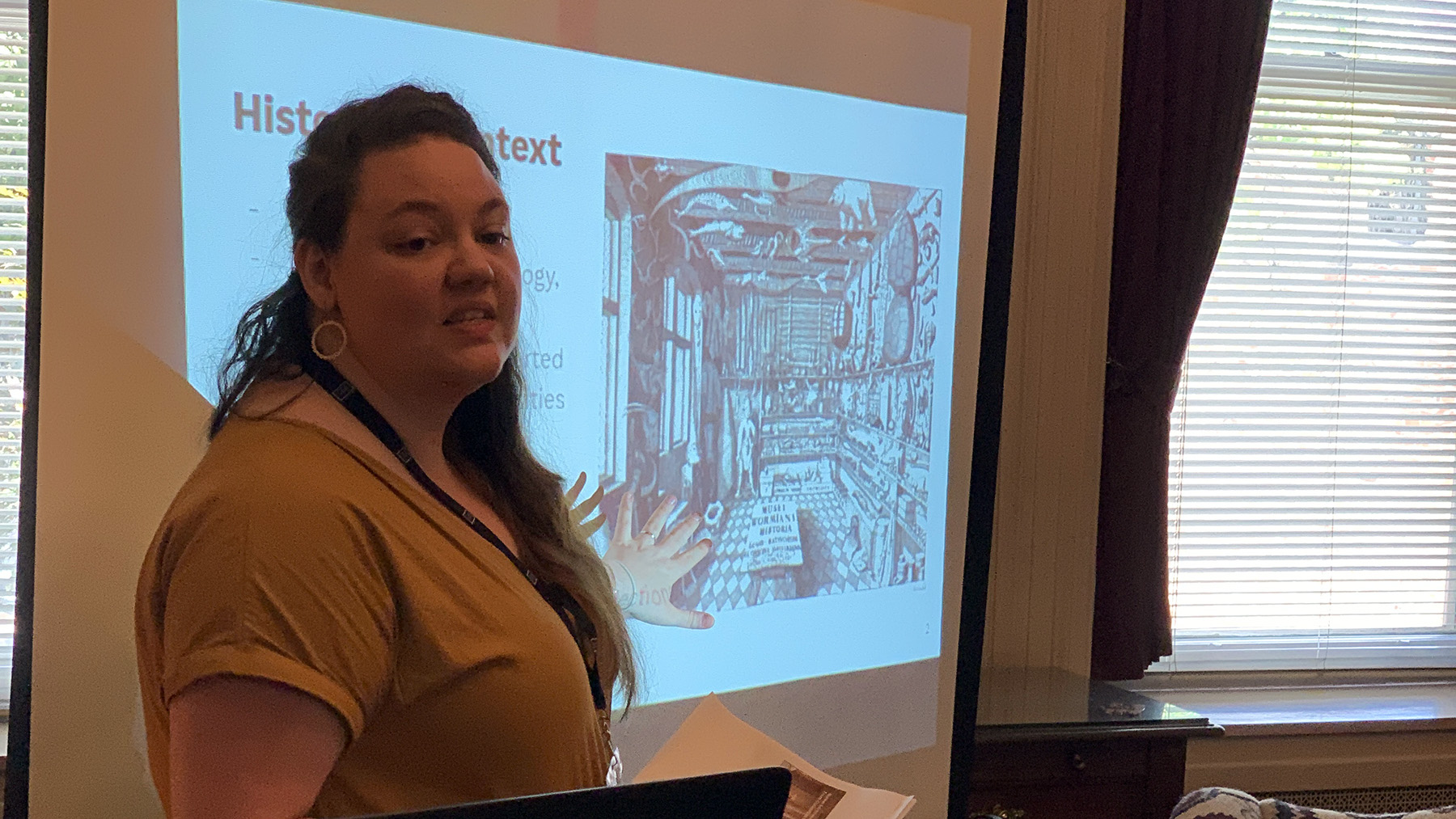 interesting highlight into how and why "museums" in general started. If you attended our meeting you would know that the first "public" museum, the Louvre, first opened in 1793 as a result of the French Revolution. History shows that the first "collections" of things were owned by people of wealth and not open for public display. That is until the Revolution. People have for centuries collected many things: rocks, stamps, matchbooks, baskets, paperweight and many other items. They were displayed in "cabinets of curiosity" and later as the collections grew in scope and size these cabinets of curiosity were housed in "wonder rooms." These rooms grew in size and number and they eventually became what today we refer to as museums. Somewhere, someplace there is a collection that will have interest to anyone and everyone. Did you realize that even an aquarium is a "museum?" Recently the Sigal Museum decided on a new permanent display. The Northampton County Historical Society, which dates back over 100 years, operates the Sigal and there will be a new exhibit opening on November 9thcalled Destination Northampton County. It will contain "updated" historical backgrounds on Northampton County including more diversity including Black history and Lebanese history. Carey thanked us for our creating their interactive 19thcentury dry-goods store at the Bachmann Publick House. It's one of the biggest hits when school children visit the Bachmann.