We had a full house yet again today.  Nice to see the tables full of wonderful people! Skip opened the meeting and introduced our two newest members, Jan Schwartz and Terry Thomas who were inducted into our club today by President-Elect Janet Owen.  Welcome to Jan and Terry!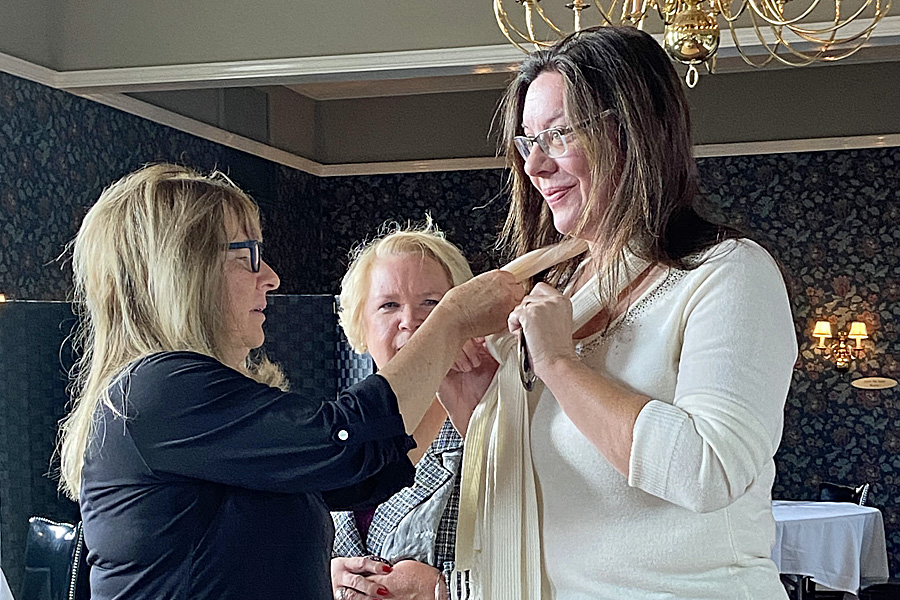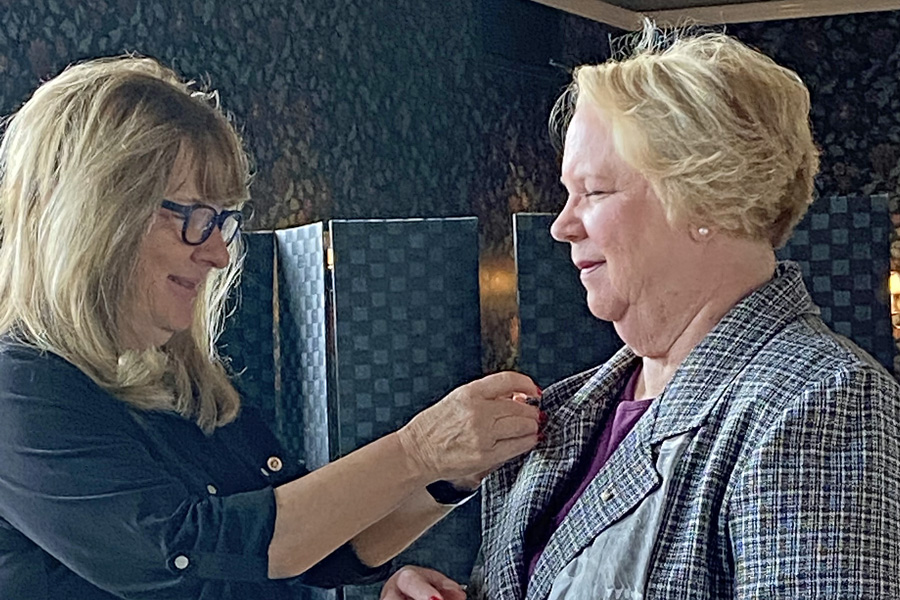 Skip asked our speaker to introduce the guest she brought with her today Henry Hernandez.  Henry works with her to get children ready for kindergarten as you will read later.  Skip then asked Barb Walters to give an update on Bill's recent "nose job".  He is doing well but looks like he fought Larry Holmes; and lost!  Roger then reported that Bill Fifield had a stroke and fell at home last week and as of today will be moving to Country Meadows.  Please keep him in your thoughts and prayers.  Janet reported that our Pancake Breakfast on Saturday was a resounding success and we made around $1000!  Thanks to all who helped and/or ate pancakes to support our club.  Walt said that the Paxinosa K-Kids meeting for today was cancelled but the one for Dec. 4 is still on.  We have a new advisor for our Builders Club as Lori, the past advisor, recently lost her husband and Walt passed around a card to send to her.  Chris Paltz is taking over the responsibility of getting bell ringers for the Salvation Army Red Kettle Campaign.  Sign up for an hour or two at Boscovs if you are able on Saturday December 14th.  Walt will contact our K-Kids and Builders Clubs to see if some of them can help ring those bells.  Next week we will be meeting with the Palmer Kiwanis at Williams Restaurant for a breakfast meeting at 7:30AM.  The following week, December 3 is our annual kids holiday party at the Chrin Center for the students from the IU 20 program.  Come and help us fill those bags that will be handed out to all the children in attendance.   Janet then introduced our speaker, MaryAnn West of Family Connections who is the kindergarten and pre-k coordinator.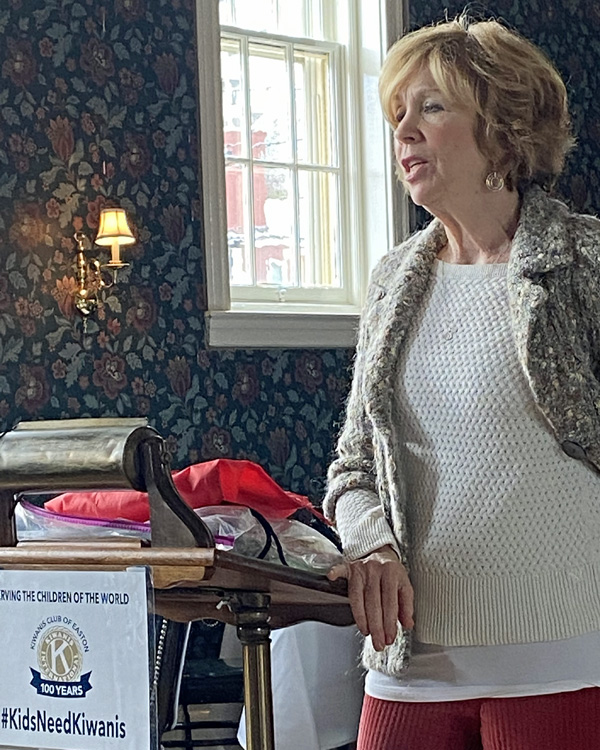 She started at that position for just 2 hours a week and now spends 38+ hours a week at her job.  The Easton Area School District was the first with a transition to kindergarten from early childhood development program.  The big question is "what is kindergarten readiness"?  The answer is more than just A B C's and 1 2 3's.  It's preparing the families, schools, teachers and communities for these children.  Terry spoke on aligning these needs by bringing together Pre-K Counts, head start, and other pre-school programs to bridge the gap between Pre-K and kindergarten.  They use "summer fun bags" and Reddy Rover bags provided to teachers to use with the students and their parents to build a partnership.  These bags include a survey to assess how these things help to bridge that gap.  There is a kickoff event involving high school athletes, cheerleaders and the band for "reading under the lights" with the children.  Visits to the Pre-K classes also include nurses to encourage healthy habits.  They work closely with other agencies such as the Salvation Army to reach as many children and families as possible.  They also support the Barbershop Books program encouraging the children to read as they get a haircut.