Our Annual Colonial Intermediate Unit #20 Kids Christmas Party was held at the Chrin Center.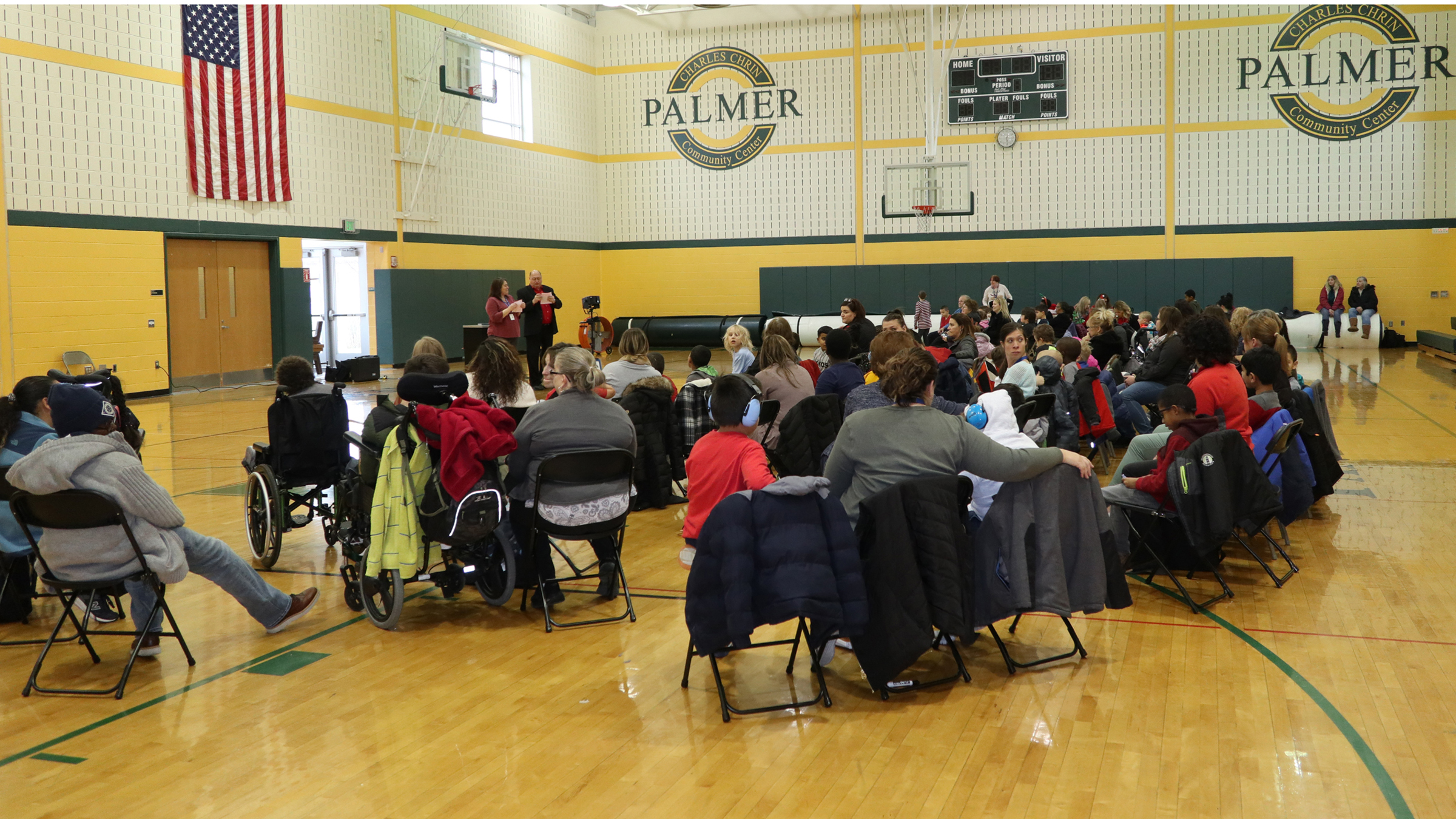 Easton Kiwanis has been providing this party for almost 40 years for children with special needs. Our "resident" magician-entertainer Tom Yurasits wowed the kids for about a half-hour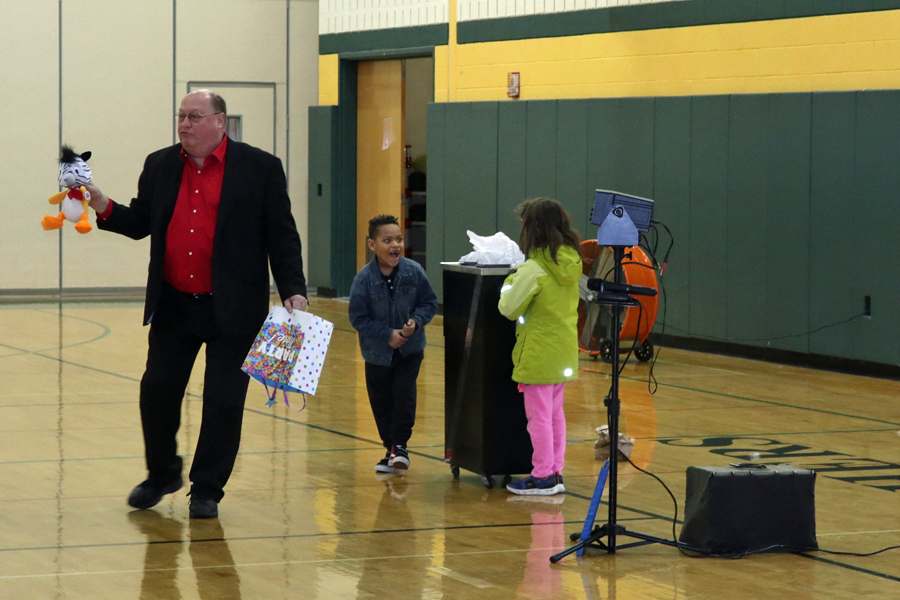 and then our "resident' guy in the big red suit, a.k.a. Santa arrived to the squeals and cheers of all the kids.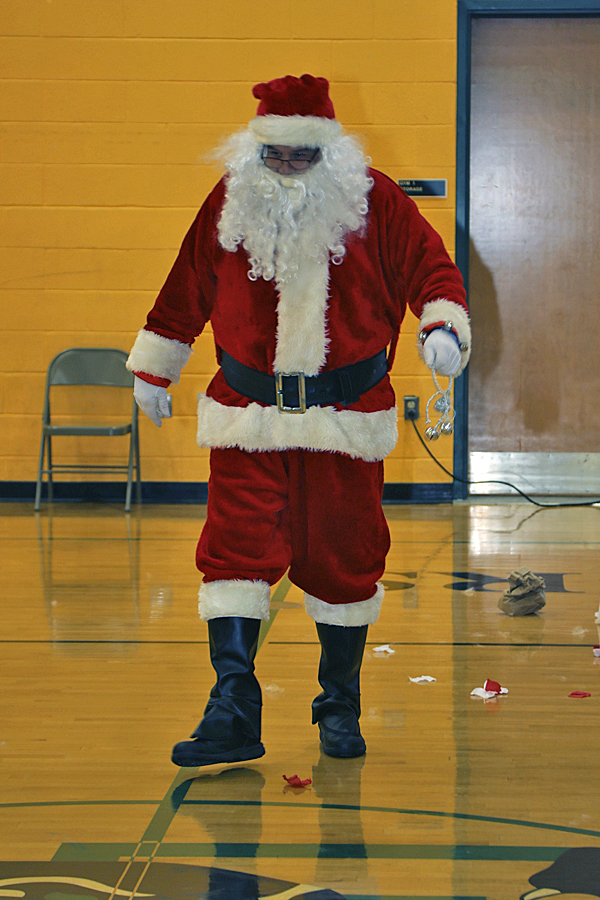 But first, behind the scenes, Kiwanis' elves collected gift cards from grocery stores and financial gifts from members and they went shopping for oranges, apples, snacks, juice-boxes, raisins and Barnum animal crackers.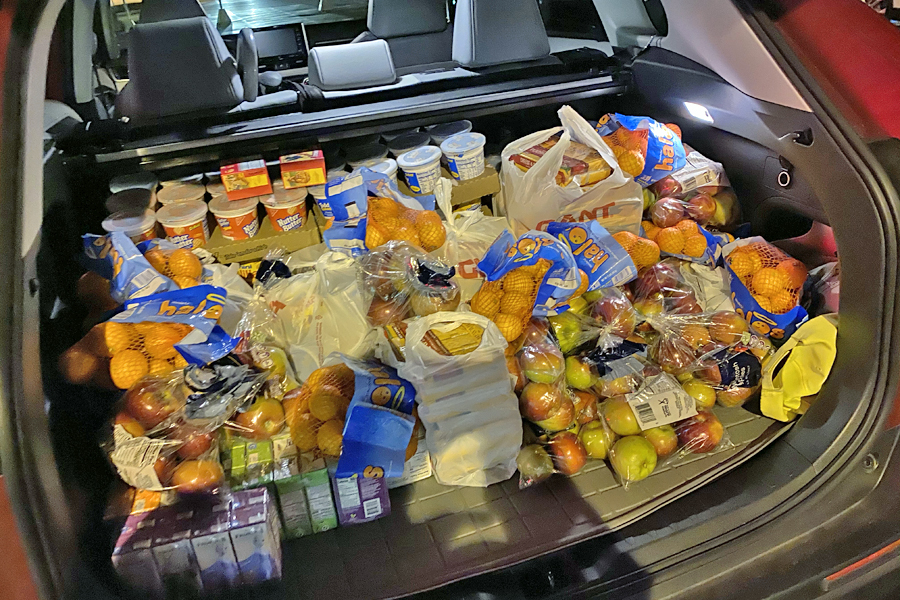 And local candy-maker Just Born sent Mike & Ike and Peeps candy. A hard-bound Disney book about the STAR WARS TRILOGY and a nice white Kiwanis teddy-bear helped fill the goody bags which 17 Easton Kiwanis members and their families filled quickly in an assembly-line tradition.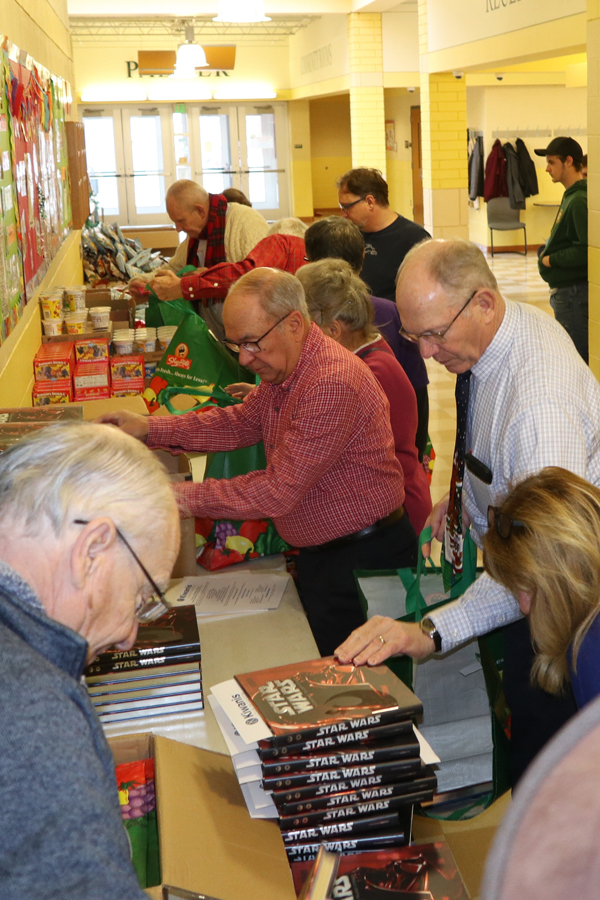 Once Santa arrived he made sure he saw each and every child before they began to board their busses back to their base school. As they left the Kiwanians and friends handed off each and every child their own goody bag of Kiwanis love. Once they had all left we Kiwanians knew that now our Christmas spirit was in full swing.