As the meeting was about to begin, Barb brought in a surprise 75th birthday cake for Bill and we all got to sing Happy Birthday to our 16-year club secretary (who is actively looking for a replacement-any takers).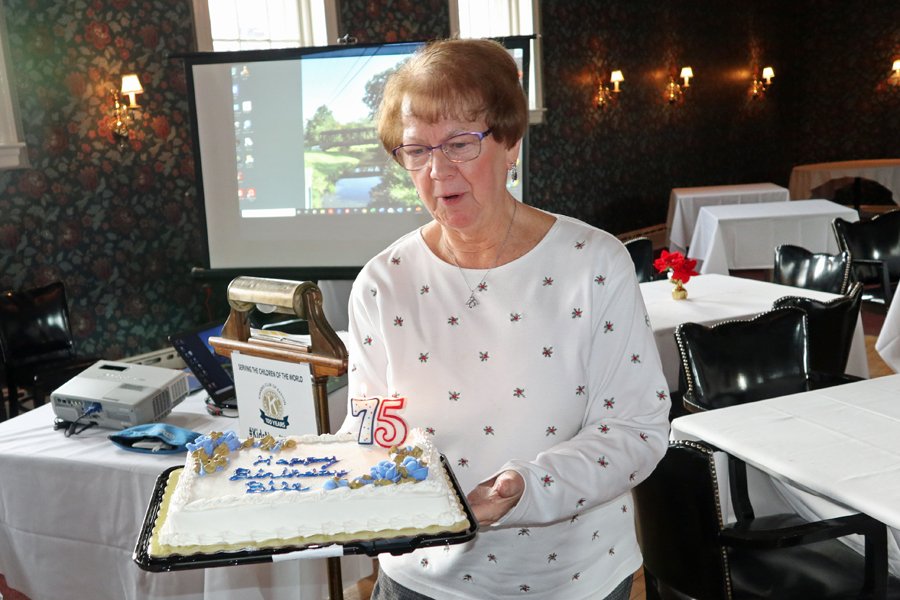 Skip then got the full meeting rolling early as we had some guests, that he forgot to have introduced. But since they were there with their husbands and come a bit frequently it was not a problem. We welcomed Lois Wildrick and Babs Hart. Bill will provide a more in-depth report from the IU20 party but it was successful and he doesn't feel it will cost the club much if any money. Walt gave us an update on the SLP's. James gave a brief report on the EOATF: they were having an Executive Board meeting that night with a full meeting at the Boys & Girls Club on the 16th at 6PM where continuing plans for restructuring and new Facebook and logo will be discussed; all are welcome to attend. Next Wednesday the 19th we are NOT MEETING AT THE POMFRET CLUB but instead we will meet at Nurture Nature, 518 Northampton St, Easton. Park on the street and pay the meters or meet at the Pomfret Club lot and walk up the street a long block. Be there by Noon and Ken Wildrick will have a sandwich platter for our meal.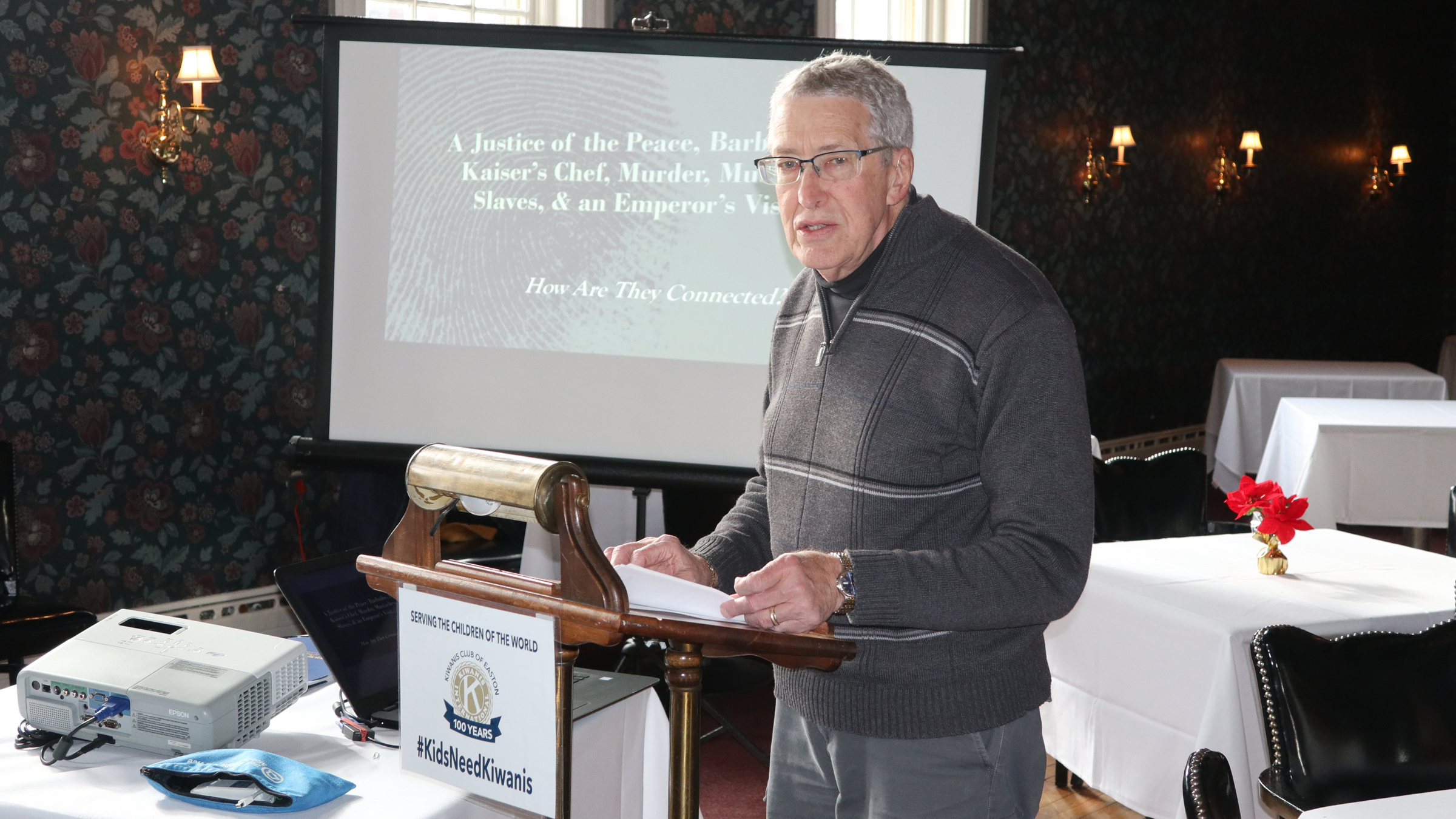 Ken then began his presentation titled: "A Justice of the Peace, Barbados, Chefs, Murder, Mustaches, and Slaves – How are They Connected?" Well by the end of the presentation we learned what they all had to do with Ken & Lois' family via genealogical connections. It started with the "murders" back in 1904 on Ken's side of the family down in the Territory of Oklahoma. It was about "workplace violence" of a zinc miner. Lois' "tree" had a chef on a cruise line who would not shave his mustache to go to work for the Kaiser so he stayed a chef.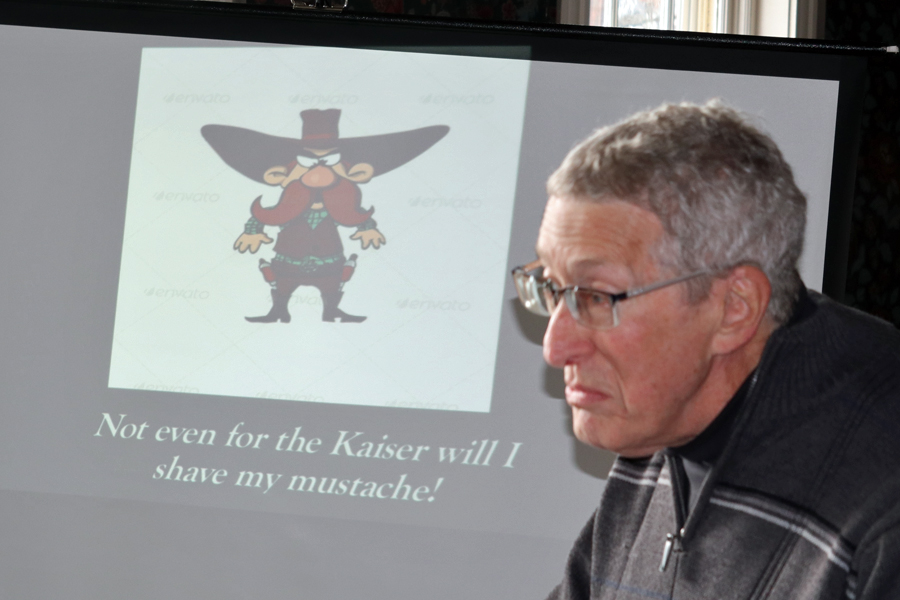 Ken explained about how they have been using various methods of determining family heritage but mostly he uses Ancestry.Com online along with Northampton County Genealogical Society along with sources like the Mormon Society and they actually went to Barbados to visit a church and located and VERIFIED some family lineage there. Some of Ken's family came from Barbados to the Carolinas and brought along slaves. Lois' family had a marriage in Philadelphia and the Emperor of Ethiopia, Haile Selassie attended just days prior to his overthrow. The silver spoon was from George Rex, a part of Ken's family who became a Justice of the Peace back in 1757 in the original Northampton County which encompassed many counties all the way to the New York border. One thing Ken reminded us of is that you need to verify before you can trust many sources on the internet. Things sometime overlap and you feel that alone "proves" the match but it may still need to be verified of its truth. Ancestry can be fun and rewarding and it also can become involved and lengthy. It all depends on how much data from current family records you have and how much and how far back in history you want and are willing to research and travel for.