The meeting began with "Barb's Kiwanis History Lesson:" the last original Charter Member of Easton Kiwanis, John R. Winter was honored in 1972-73 for his outstanding record as the Easton Kiwanis treasurer for 54 years. We had some guests today: Peter Cochran stopped in, Charley & Jane Chase from Allentown NE Kiwanis, Div. 17-18 Lt. Gov. Enos Martin and Jeff Rose, PA & International Kiwanis Foundation. Nick gave us an update on the Easton Opioid Awareness Task Force's April 21st event to be held at the State Theatre starting at 9AM with a prominent guest speaker followed by Mariano Rivera retired professional ball player from the Yankees. Walt had the Cheston K-Kids create some 95th birthday cards and he later in the day delivered them to Bill Fifield who is now home on hospice care. Skip then asked Bill if he had anything and that's when the party began. Bill began by looking around the room and asking who in the room has been a member of Easton Kiwanis for 33 years. Slowly Joanne Cappellano raised her hand quite sheepishly. Yes, Joanne the party is for you!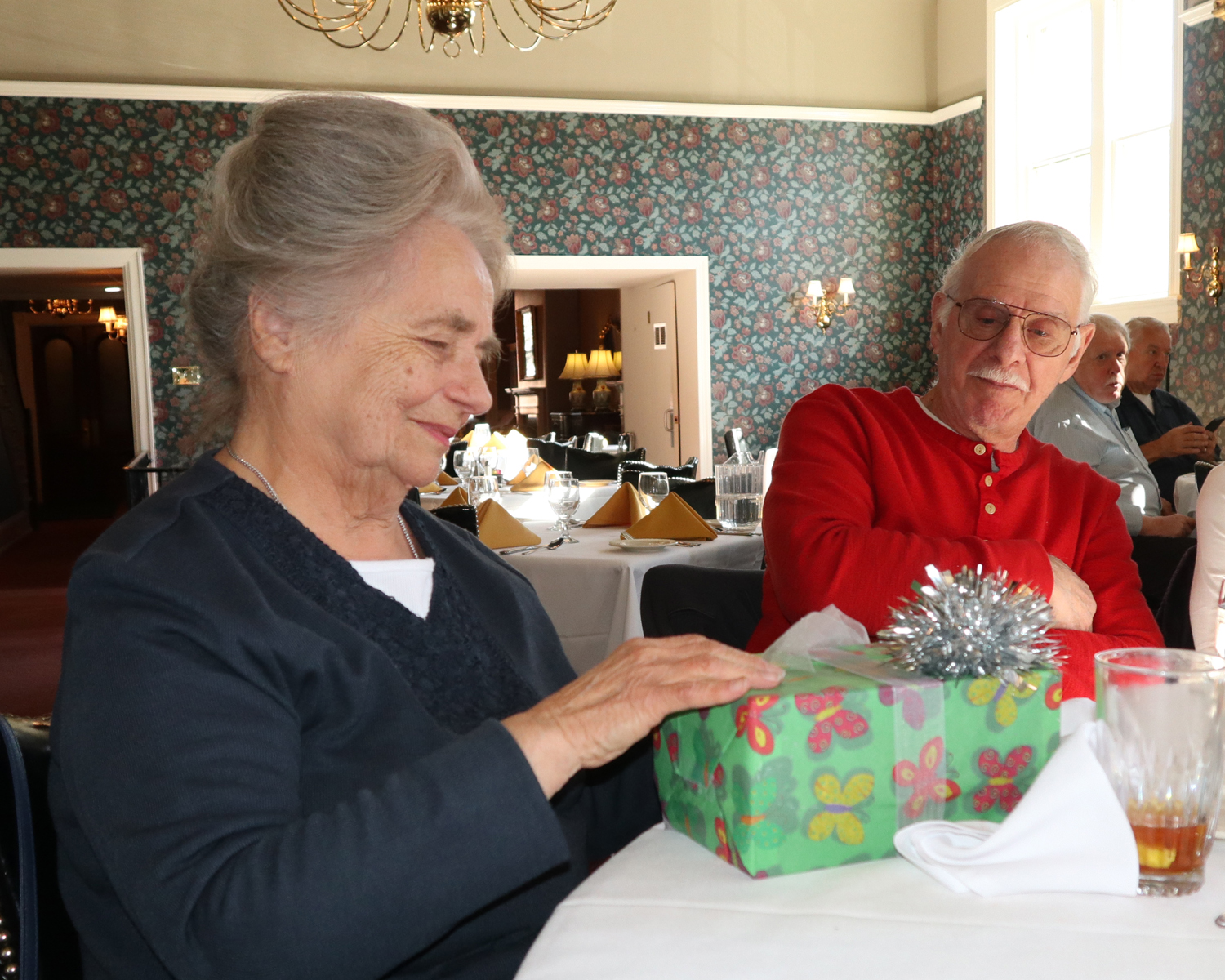 As Bill read a humorous biography on who, what, how and why of Joanne's past years not only in Easton Kiwanis but of her life, the image of why Joanne was being honored today unfolded.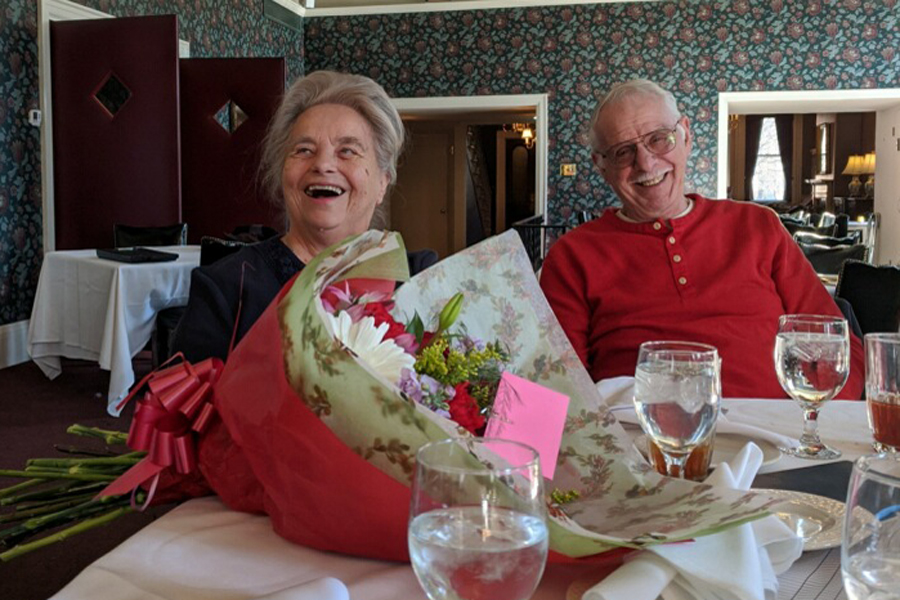 PA and Kiwanis International have special member awards but Joanne was never able to qualify for them. But for 33 years of membership she deserves more than the various normal awards from Kiwanis. She deserves a special recognition from her friends at Easton Kiwanis.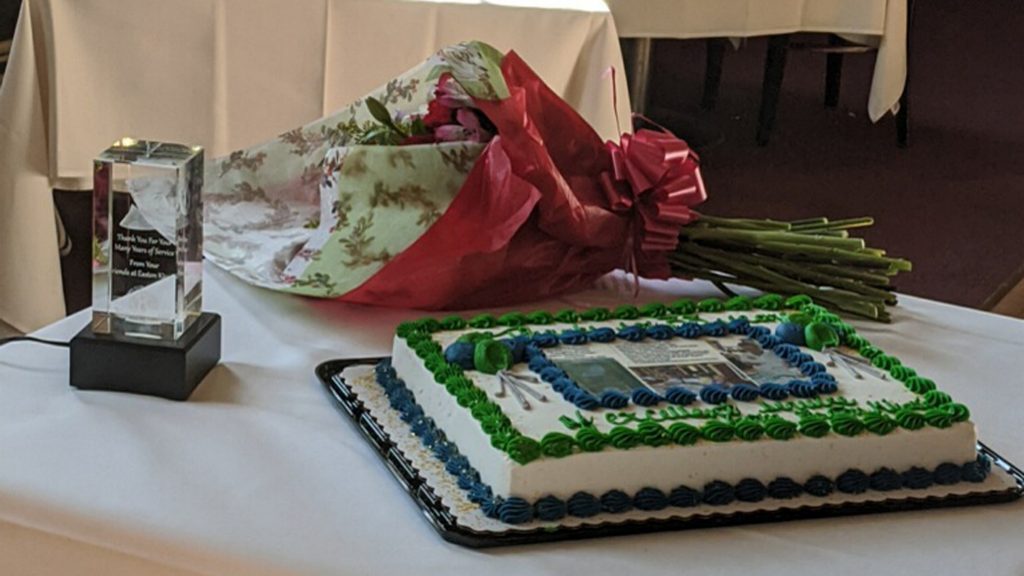 And today I feel we made it special for her. Her brother and sister-in-law, members sitting alongside her today, had a beautiful bouquet of fresh flowers for her. Dean Young from the Easton Boys and Girls Club had a special photo-iced cake for the party.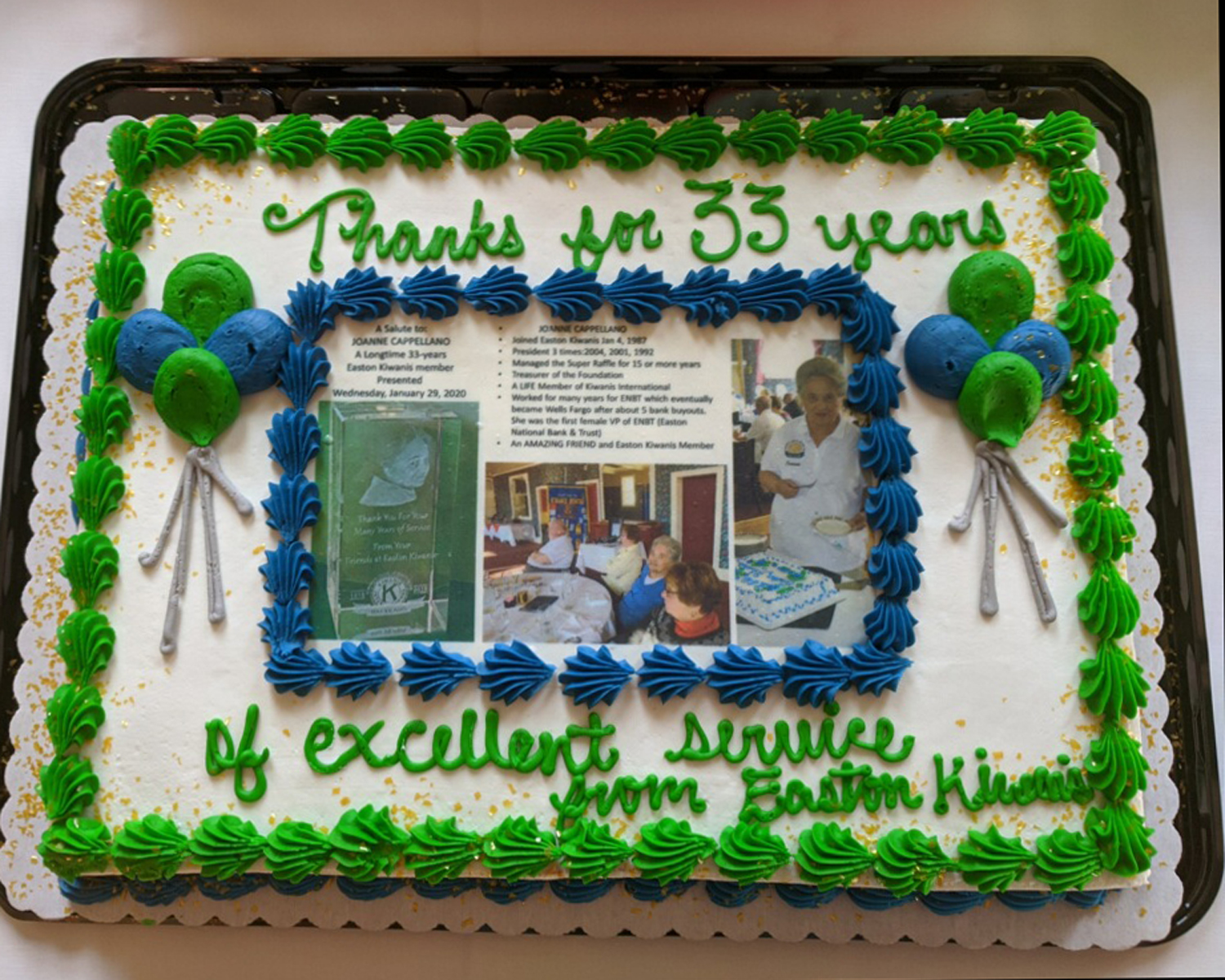 Bill presented a photo etched glass trophy along with a pop-up THANK YOU card and a gift-certificate for dinner at the Walpack Inn with chauffeured service by Barb and Bill.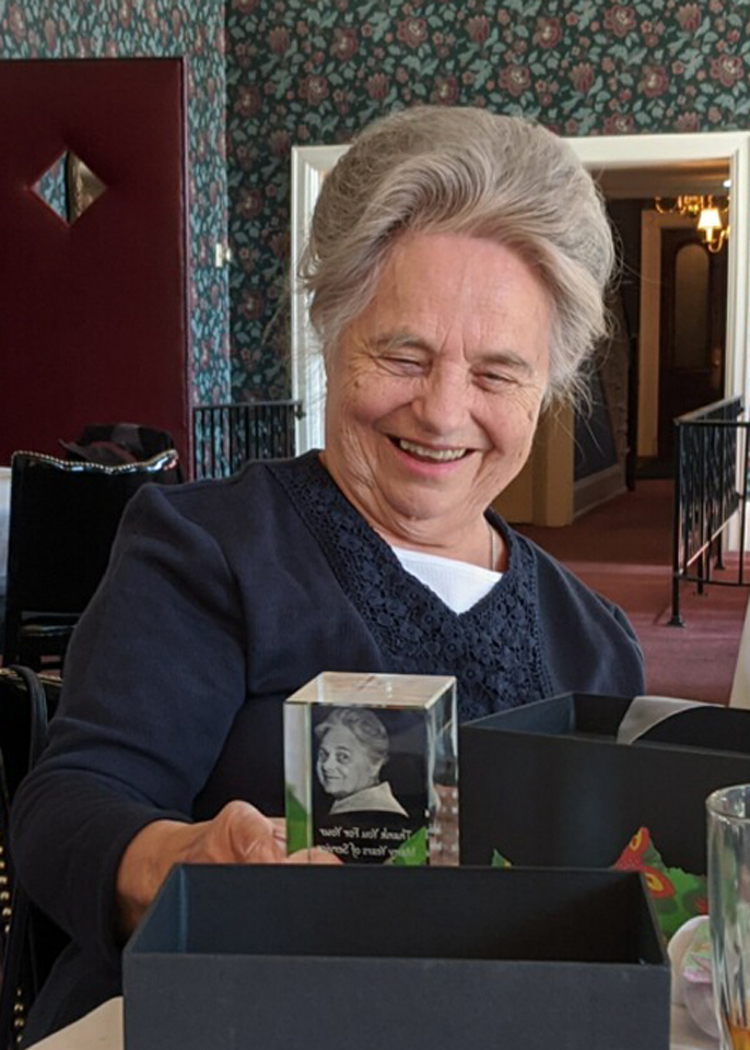 There were a few comments read to Joanne from members not in attendance and more accolades from other members in attendance. And then Jeff Rose from the PA Kiwanis Foundation handed Joanne a framed Century Award certificate honoring her recently deceased husband James "Jim" Cappellano who always encouraged her participation in Easton Kiwanis
.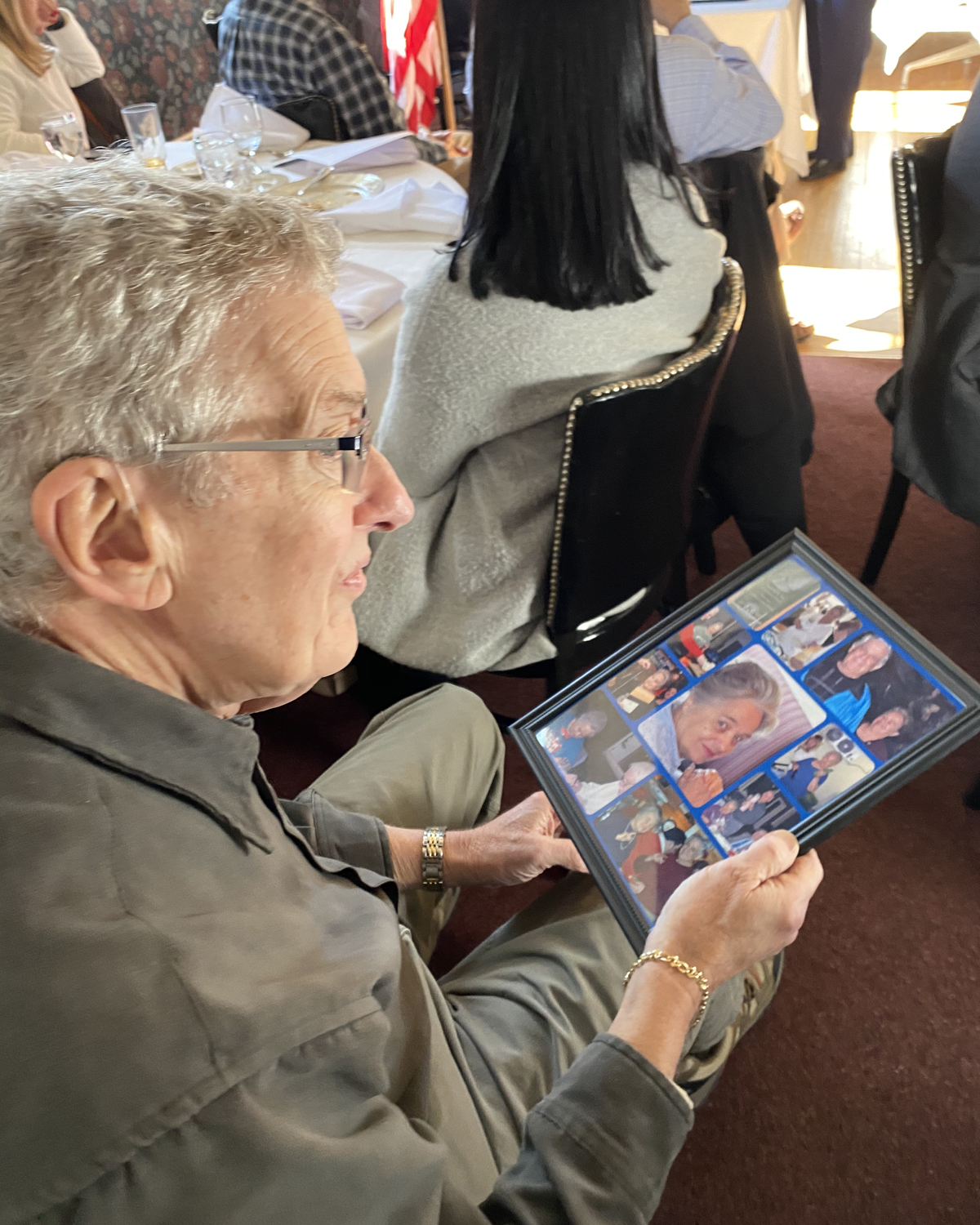 For the 33 years of membership Joanne has been quite busy as an Easton Kiwanian. 3 different times she was club president. She has been on the board of directors for many years providing her sage advice along with being our foundation's treasurer for years. Only 1 of 3 Kiwanis International LIFE members in Easton Kiwanis. But maybe her most important position for over 15 years is chief-cook-and-bottle-washer of our annual Super Raffle, the primary fundraiser of Easton Kiwanis. Thank you, Joanne, from all your friends at Easton Kiwanis.