Neil was covering for Pres. Skip today. Janet is asking for volunteers to help with reading to children on March 2nd at Third St. Alliance and on April 14th for Read-Across-America. Janet also reminded us of the Flapjack Fundraiser at Applebee's on Sat. April 18th. Walt brought us up to date on our SLP's. Joanne is moving forward with the Super Raffle on June 10th. Bill got to introduce today's speaker, Matthew Turek, Vice President of Business Attraction, Retention and Expansion of the Lehigh Valley Economic Development Corporation (LVEDC). His job, and others at the LVEDC is to "tell the story of the Lehigh Valley to the world." Matthew presented several very interesting slides about the Lehigh Valley that I think woke us up. Did you realize that if he Lehigh Valley was a country it would be the 90th largest economy?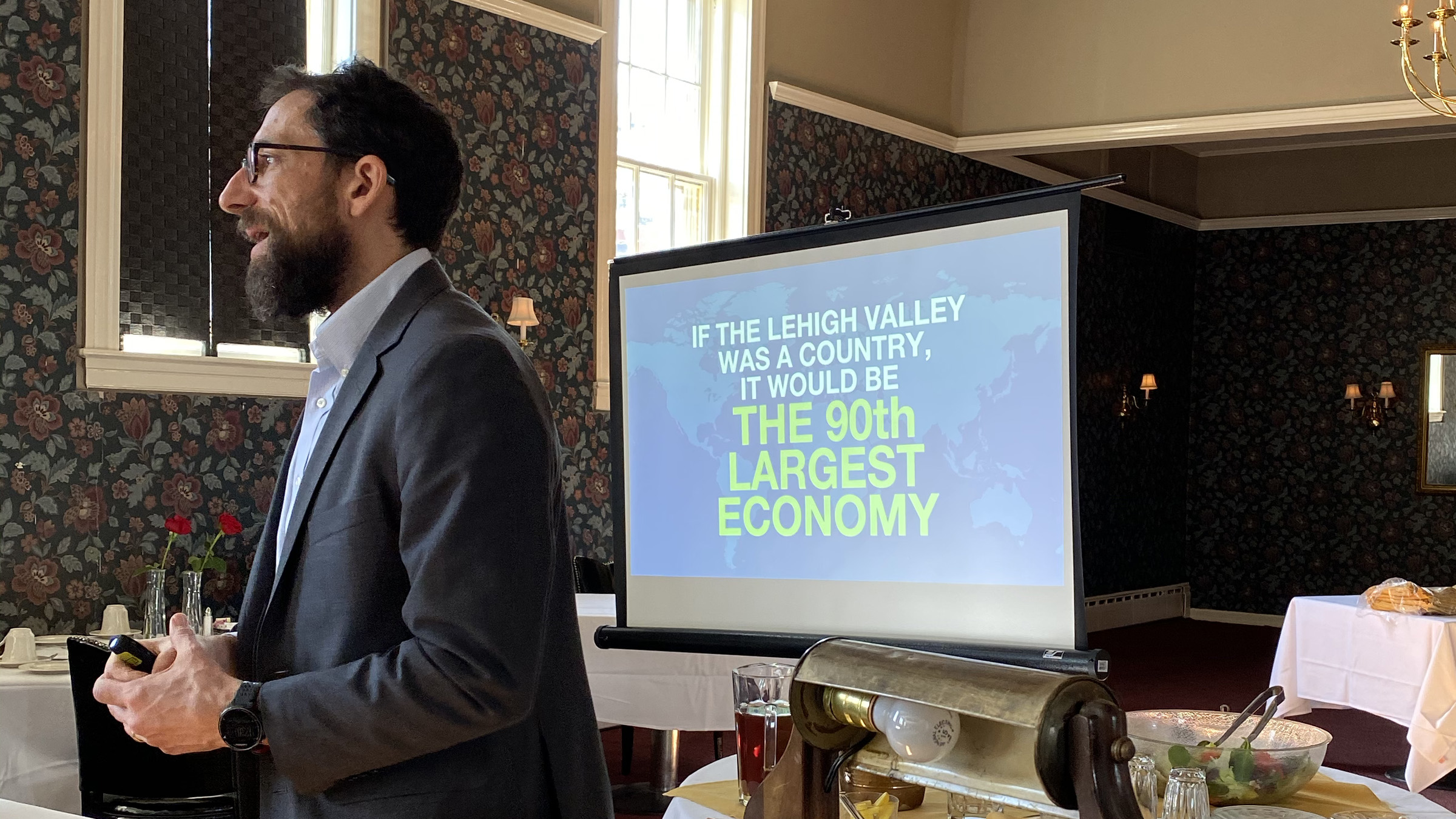 And the Valley has a 41.2 Billion-Dollar Regional GDP. The largest sectors in our GPD are $7.8B in Finance & Insurance, $7.3B in Manufacturing, $6.1B in Educators & Health Care.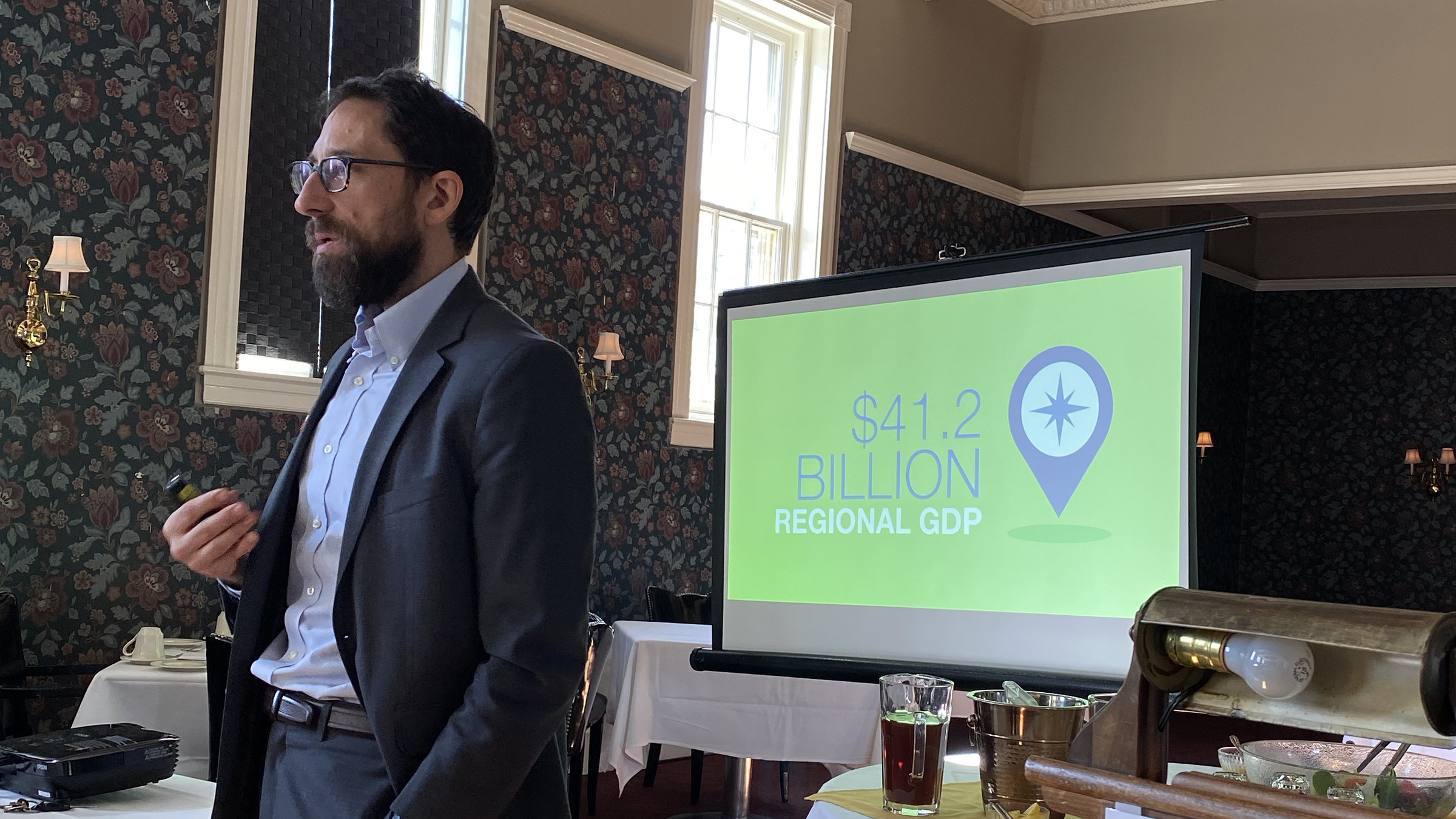 Even the Arts, Accommodations & Food Service economy is at $1.7B. The Lehigh Valley ranks 66 out of some 380 economies in the United States: we're in the top 100 in the nation. Our 2018 Population estimate in Northampton & Lehigh Counties is 672,907 and they are awaiting the changes from the new 2020 Census. With the new Census college students will now be counted in the college they attend rather than their home address. That alone might add some 40,000 to the 2020 Census due to colleges and universities in the Valley. And you may wonder about all the warehouses in the Valley, well Transportation & Warehousing only accounts for 30,000 workers while Manufacturing accounts for some 33,600. Retail squeaks by with 34,300 but Health Care & Social Assistance accounts for some 58,600 workers.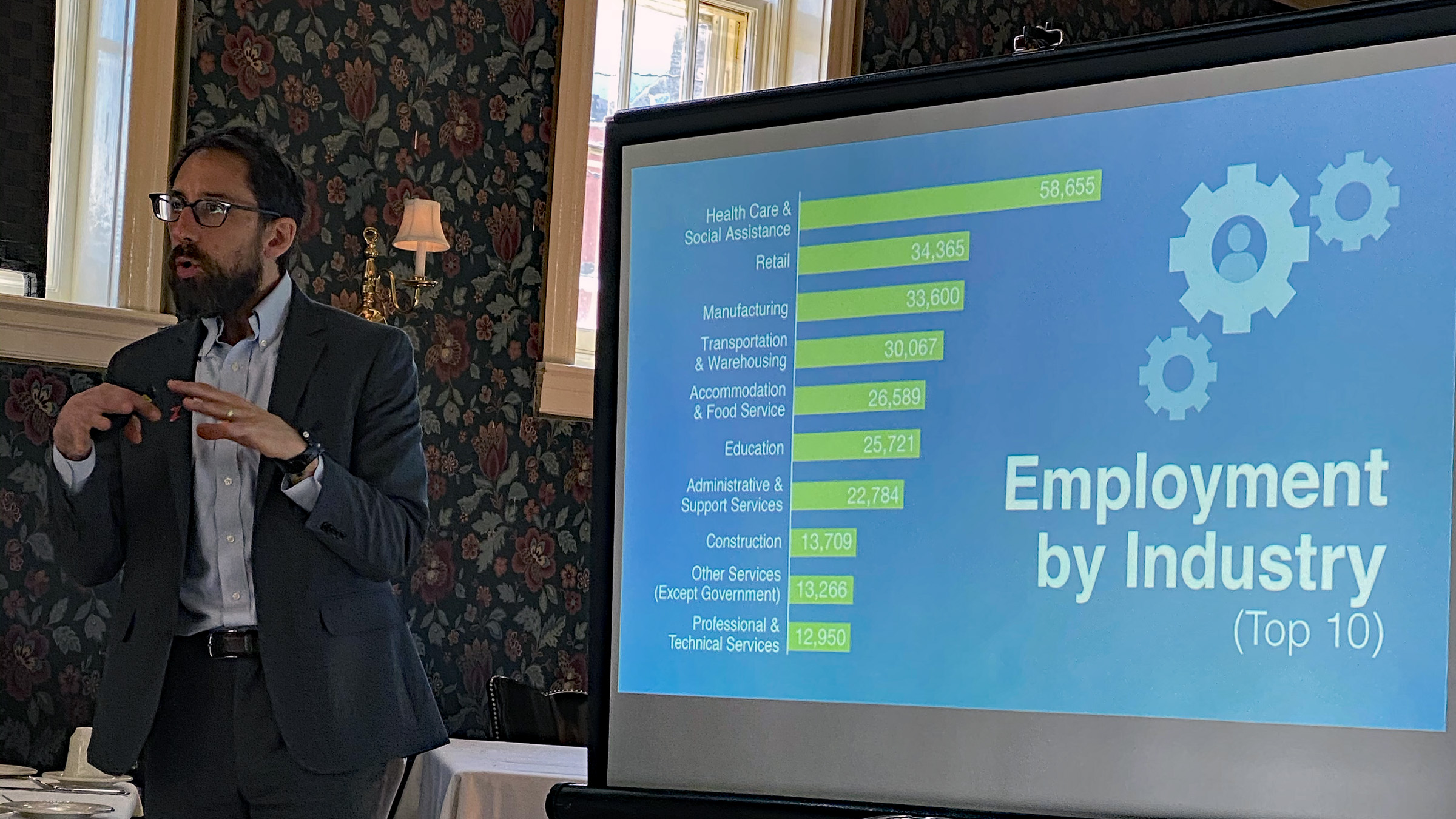 Manufacturing labor needs is 10% of the workforce and its percentage is growing. While most of the State of Pennsylvania is losing population, the southeast corner including the Lehigh Valley is increasing. The Valley is becoming a major attraction to the 18-34-year olds. A big question on the mind of corporations looking to relocate is about "will there be ample employees for the next few years" and what about housing, activities and restaurants/entertainment for those relocating. Many corporations never really knew what the Valley offered and it's the job of the LVDEC to inform and entice them to consider and then relocate here. There is new web page and social media about 'MADE POSSIBLE IN LEHIGH VALLEY." Check out the webpage and you will see someone connected to our club president Skip: Adam Fairchild, Outdoor Enthusiast and Owner, Easton Outdoor Company. Consider asking your families young individuals who moved away to "Move back to the Valley they grew up in and know. We're not Mayberry."