Well the Pomfret Club is finalizing the renovations in the main dining room so we were all in the front parlor. And it was an overflowing crowd. Great. And the singing sounded much better.  Barb did her normal inspirational moment and some history from our club's past. Early reports were that the club enjoyed their lunches at Seip's Café in 1927 along with singing and some actual soloists. They were looking forward to a joint meeting with the Easton Rotary planned by our Harvey Mack. Joanne is moving forward with the June 10, Super Raffle. James reminded us to place April 21 on your calendar for the EOATF event at the State Theater. John Kennedy brought us news of Ken Wildrick's trip to Spain. Ken has spent some time in the Seville hospital suffering from Guillain-Barre syndrome. He is improving and he and Lois are continuing their vacation as planned, only Ken now needs a "walker" to help him get around. Janet reminds us of the upcoming pancake fundraiser on April 18. Roger then introduced Martha Capwell-Fox from the D&L Canal Museum.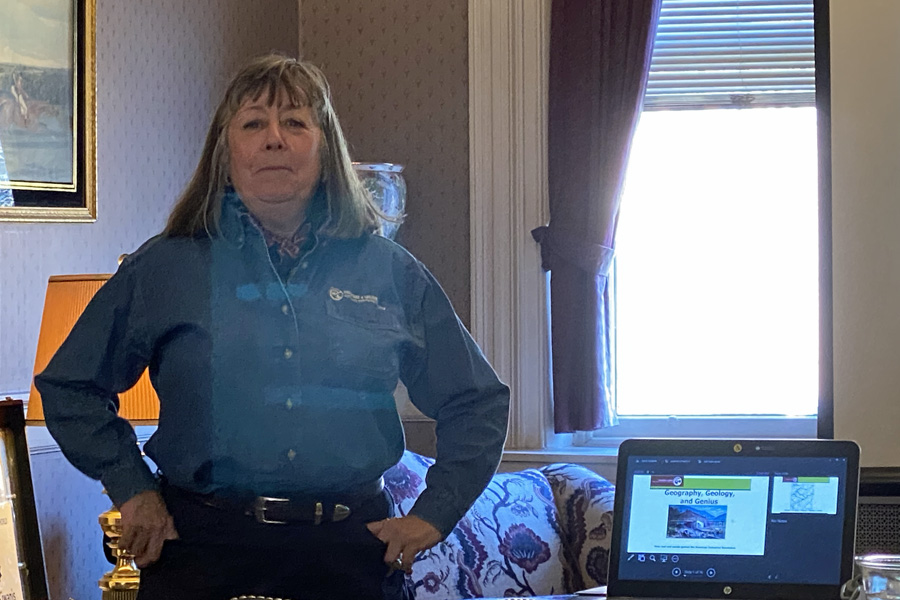 She reviewed the eastern half of PA's responsibility for the American Industrial Revolution with the discovery of anthracite coal and how to use it to manufacture steel and how our waterways were improved to transport the coal to where manufacturing was located. It's all in her new book, GEOGRAPHY, GEOLOGY AND GENIUS,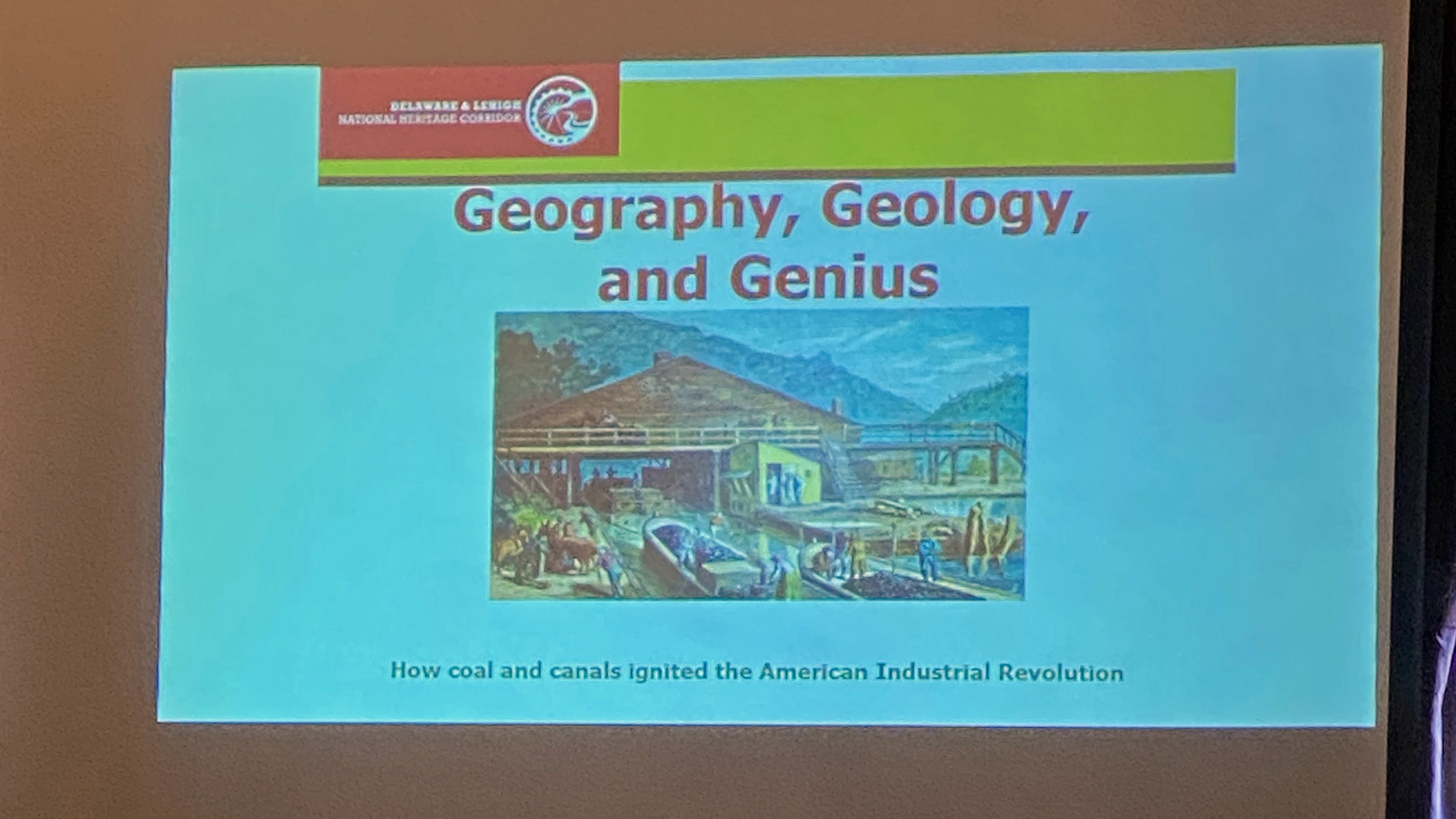 or how canals and coal "ignited" the Industrial Revolution. Anthracite coal has the highest BTU content of all solid fuels. The coal was found layered just under the surface so mining was really done with open-pit. In the beginning it was too difficult to haul and use so it was actually used for stone for road beds. The first use of the anthracite was in 1768 near Scranton at a blacksmith's forge. Around 1800 wood, the primary heating fuel, became scarce due to all the clear-cutting of the hardwood forests for lumber and hardwood to make charcoal. In 1818 the Lehigh Coal and Lehigh Navigation Company was formed by 2 partners. They even asked the PA Legislature to "give them the Lehigh River and the adjoining lands." And the legislature di. The only privately-owned river in America was eventually turned back to the state in 1966. These entrepreneurs were responsible for the "gravity railroad" from Summit Hill to Mauch Chunk. Coal was delivered all the way down to below Washington Crossing on the Delaware via flat bottom boats first on the river and then in the canals. Up until 1870 the Lehigh Valley was the leading steel industry in the USA followed by cement. Take a trip back in time at the  DELAWARE & LEHIGH NATIONAL HERITAGE CORRIDOR.