Easton Kiwanis held its first official Zoom meeting today at 12:45. We had 19 with video/audio feed and one member calling in via a phone. Visiting with our 17 members were International Trustee Cathy Szymanski, Region 6 Trustee Mike Coolbaugh and past member Jerry Thomas. I think it's safe to say that we probably should only have 1 person do the pledge of Allegiance and only 1 singing a song. But we're learning. Bill showed up wearing anti-virus protection at his computer.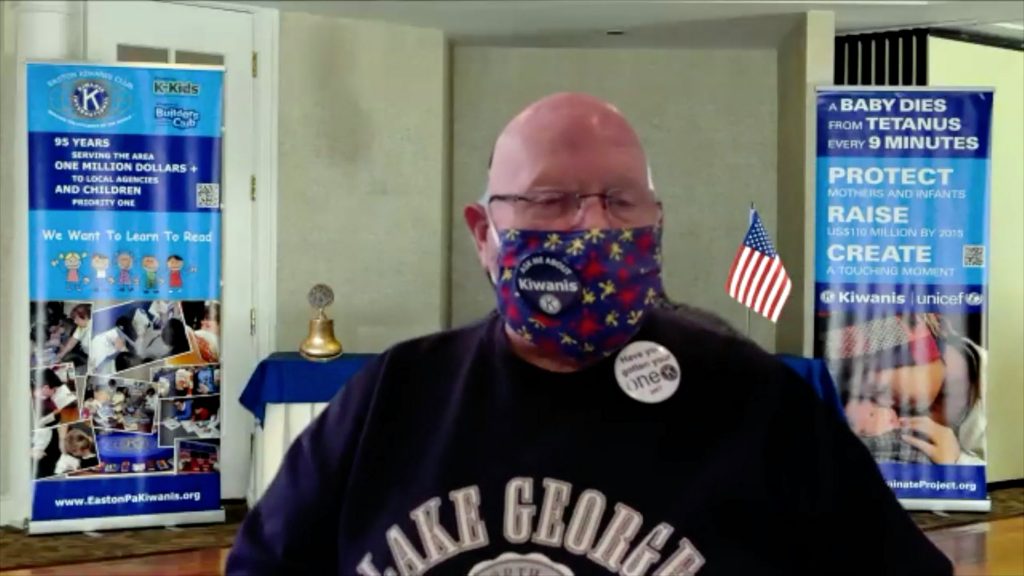 Actually, he was showing off Barb's handiwork of producing face masks. Barb so far has produced over 350 face masks. Pres. Skip asked for any reports and Walt discussed the situation on Scholarship with C.I.T. and he is awaiting if they can forward him any applications but needless to say this year, if it happens, could be different. James gave us an update on the EOATF. There is some activity in the behind-the-scenes happening such as the website development. But those providing services for addiction still remain in place and operational. Trustee Mike relayed a report on the Pa District Convention in Reading: it's still in the completion stages and as of now it's still on for Aug 13-16 in Reading. Ken told us that our Foundation has received 6 grant requests and will be planning a meeting to review and make decisions. Bill had several reports beginning with an email which will be going out today from Survey Monkey to members asking them to complete the voting selection in the email for the Club & Foundation officers and directors. He reported that Kiwanis International will decide by April 22nd as to the annual June International convention if it is to be cancelled or not: Lions, Rotary and Optimists have already cancelled their international conventions for this year. A welcome was made to our newest member, D.A. Terry Houck with thanks to Walt for sponsoring him along with support from Skip.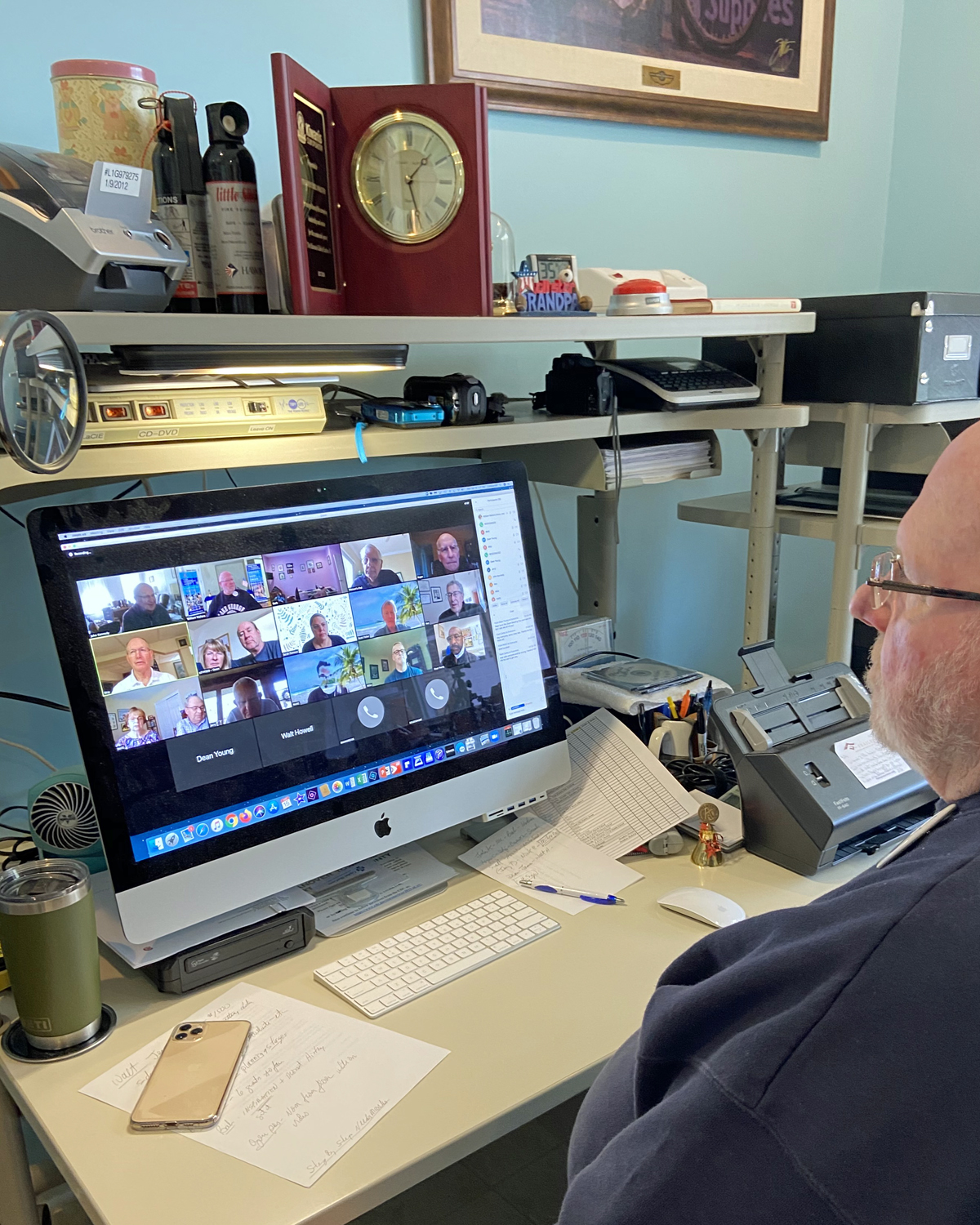 Bill also reported that he spoke with Nancy Fifield and our dear member and friend Bill Fifield's health is failing more each day. The online members had a chance to "see" each other and talk and ask about their health considering issues that Ken Wildrick and John Kennedy and his family and Jerry Thomas have had. And Janet and James attended a graveside service yesterday for her former mother-in-law who died in Philadelphia of Covid-19. This was a great way to get together considering the last actual face-face meeting was back on March 11th some 5 weeks ago. We WILL have another Zoom meeting on April 22nd so stay tuned for an email next week listing the time, probably again @12:45, and the log-on information.