Really great ZOOM meeting #3 today. And it's good to "see" smiling faces, even during our lockdown here in PA. We had 17 of our club members live: 15 with video and 2 with us "verbally" on phone connections.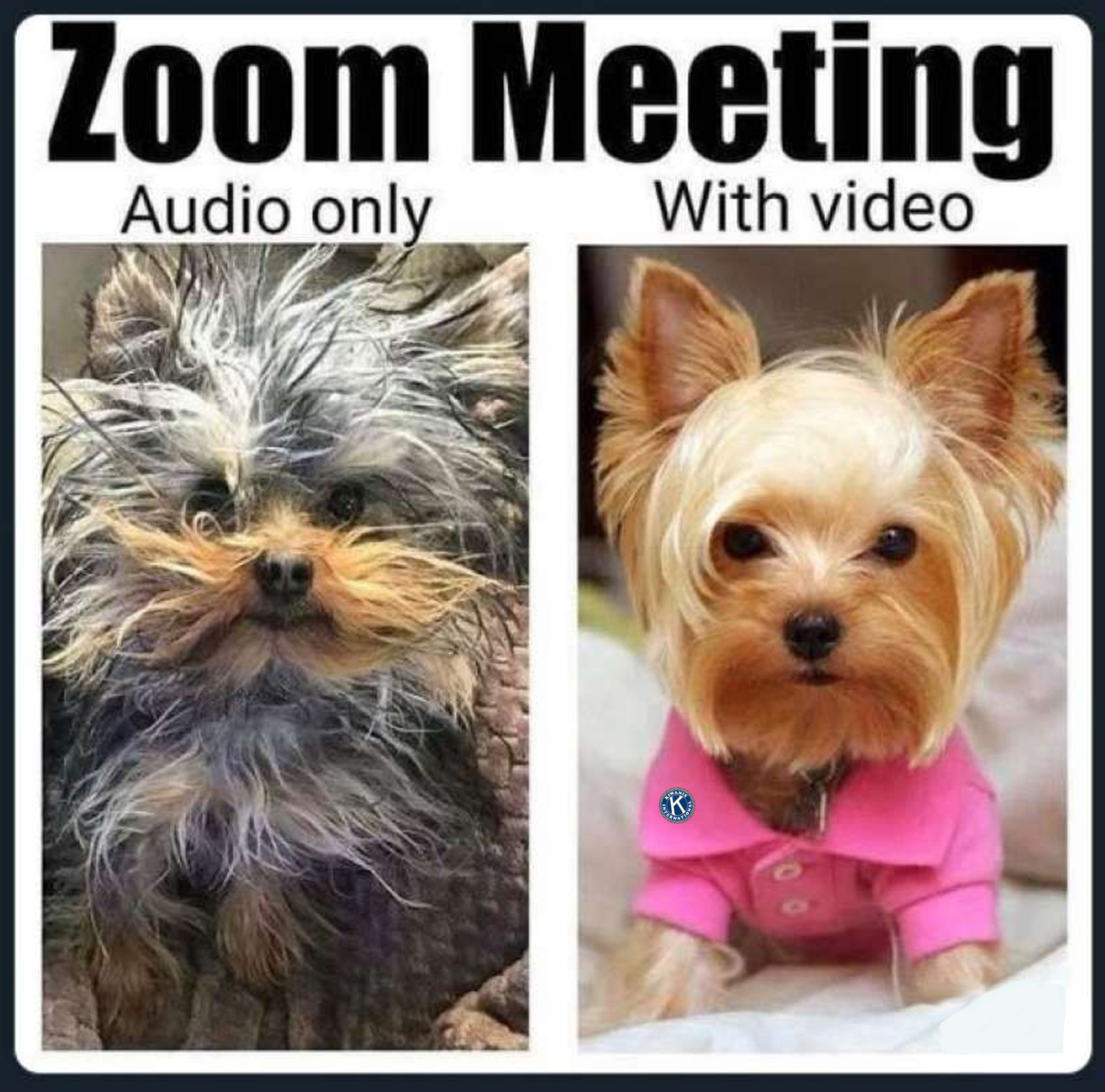 Different kinds of online wardrobe-audio and video

Oh, the wonders of electronic technology. Also joining us were 7 other Kiwanians from literally around North America. Our International Trustee and "adopted member" Chuck Gugliuzza joined us from Florida; Jen Vare, PA Past PA District Governor joined us from Conshohocken, PA; K. Lorraine Bailey-Wright, Lieutenant Governor Division 25 Cornwall, Eastern Canada & the Caribbean District joined us from Jamaica, West indies; Dr Glen & wife Joan Kleine, Kiwanis Club of Richmond, Kentucky, he's the club secretary & his wife is past Pres. & past Lt Governor and Dr Glen also a Past KY-TN District Governor; Valarie Brown-Klingelhoefer joined us from San Francisco area and she is a member of the Cal-Nev-Hi District and the Centennial eKiwanis Club; Bob Moran, President Palmer Kiwanis Club. Pres Skip presided with the pledge to our flag followed by Sarah singing My Country Tis of Thee. We've learned that with online it's much better to have one person speaking or singing at a time. International Trustee Chuck mentioned how the COVID19 is actually a positive in that people are starting to smell-the-roses and getting together with people in ways we never thought possible before.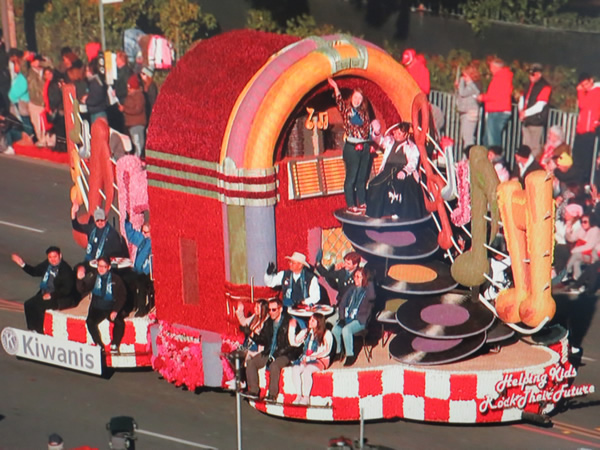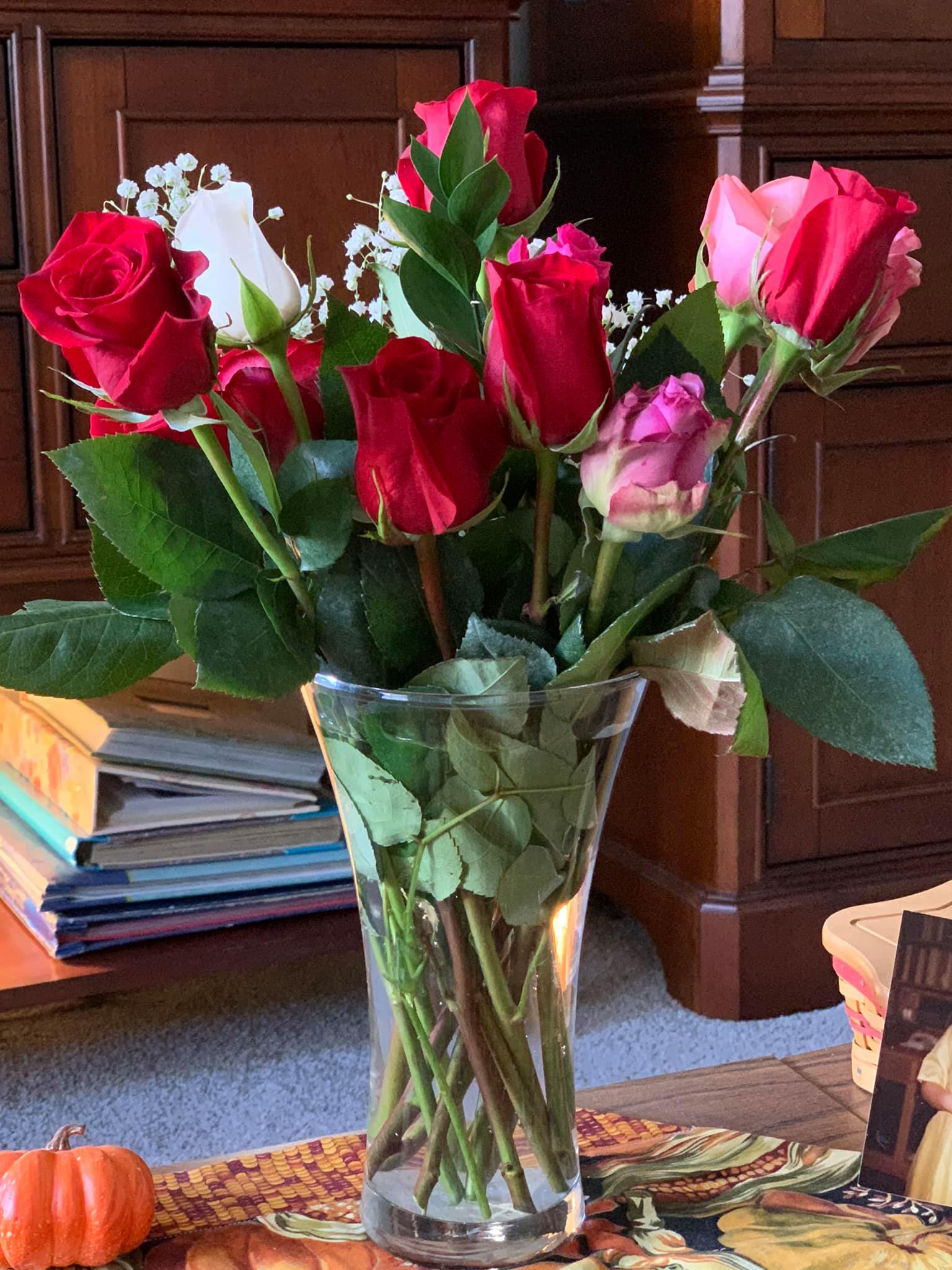 2019 Kiwanis Rose Float in Pasadena Rose Parade
2019 PA Kiwanis Rose Sale
Past District Governor Jen Vare feels it's wonderful to join a meeting anywhere these days. Lorraine Bailey-Wright from Jamaica, West Indies is doing lots of "travelling" electronically that she could never have done without the internet. Dr Glenn & wife Joan Kleine from Kentucky is happy to "steal ideas" from other clubs via online internet meetings. Val Brown from California is happy to have an eKiwanis (that's the internet Kiwanis Club) internet interclub anytime. And Bob Moran, Pres of Palmer Kiwanis is getting his introduction today about what and how a ZOOM meeting works before their club's board meeting next week. Skip followed thru with some thoughts and comments at last week's meeting and contacted the Easton Emergency Squad and discussed the idea of possibly honoring one of their members as we have done with the Easton Police and Fire Department. A committee is being formed to move forward on a joint celebration, once we are allowed to "assemble in public". Bill mentioned about a new bit of news from Kiwanis International: Kiwanis itself is eliminating new-member fees until September 30 and they suggest that the districts and clubs do the same. This is a great selling tool you can use to emphasize while helping others to join our great organization. Chuck mentioned as a follow up that while the cost to join right now, if Districts and Clubs reduce the joining fee to zero, should not be totally free. New members should have "some skin in the game" and he recommended that there should be a minimal fee for new joiners through the end of this Kiwanis year. Jen Vare mentioned that the PA District board's upcoming meeting is going to be discussing if the District will eliminate fees also. Janet mentioned some local support organizations associated with EOATF in need of financial aid along with food needs and housing supply needs. James said the EOATF is going to be holding ZOOM meetings beginning in May as a way of staying connected and continue to find ways to work on recovery programs and events and the disease of addiction issues that the Easton Opioid Awareness Task Force is committed to. Janet and Terry ask us to be continually aware of the needs for Early Childhood Learning issues that keep surfacing in the mainstream news. Janet also suggested that maybe we could find a way to do a virtual pancake fundraiser and she would cook pancakes and James would eat them. Sounds like a win-win: the club raises money and James gets fed!  Jen mentioned a fundraising idea she saw online about selling gift cards for stores/restaurants/etc. now for use at a later time and our club receiving a portion of the cost of the cards sold. Barb mentioned that she will be emailing later in the day some financial requests that our Foundation board has received and will act on once there is an online meeting scheduled. And the online club meeting ended in harmony and the club monthly board meeting then began as visitors and non-board members were invited to stay and observe but most eventually found other more important things to attend to.