Our ZOOM meeting today featured a young boy learning the PLEDGE of ALLEGIANCE in his preschool class and the STAR SPANGLED BANNER was a Special Olympics Connecticut Athlete, Ashley LeBeau who sang before the Red Sox vs. White Sox game at Fenway Park on June 21, 2016. Both videos were about kids and Kiwanis is About Children.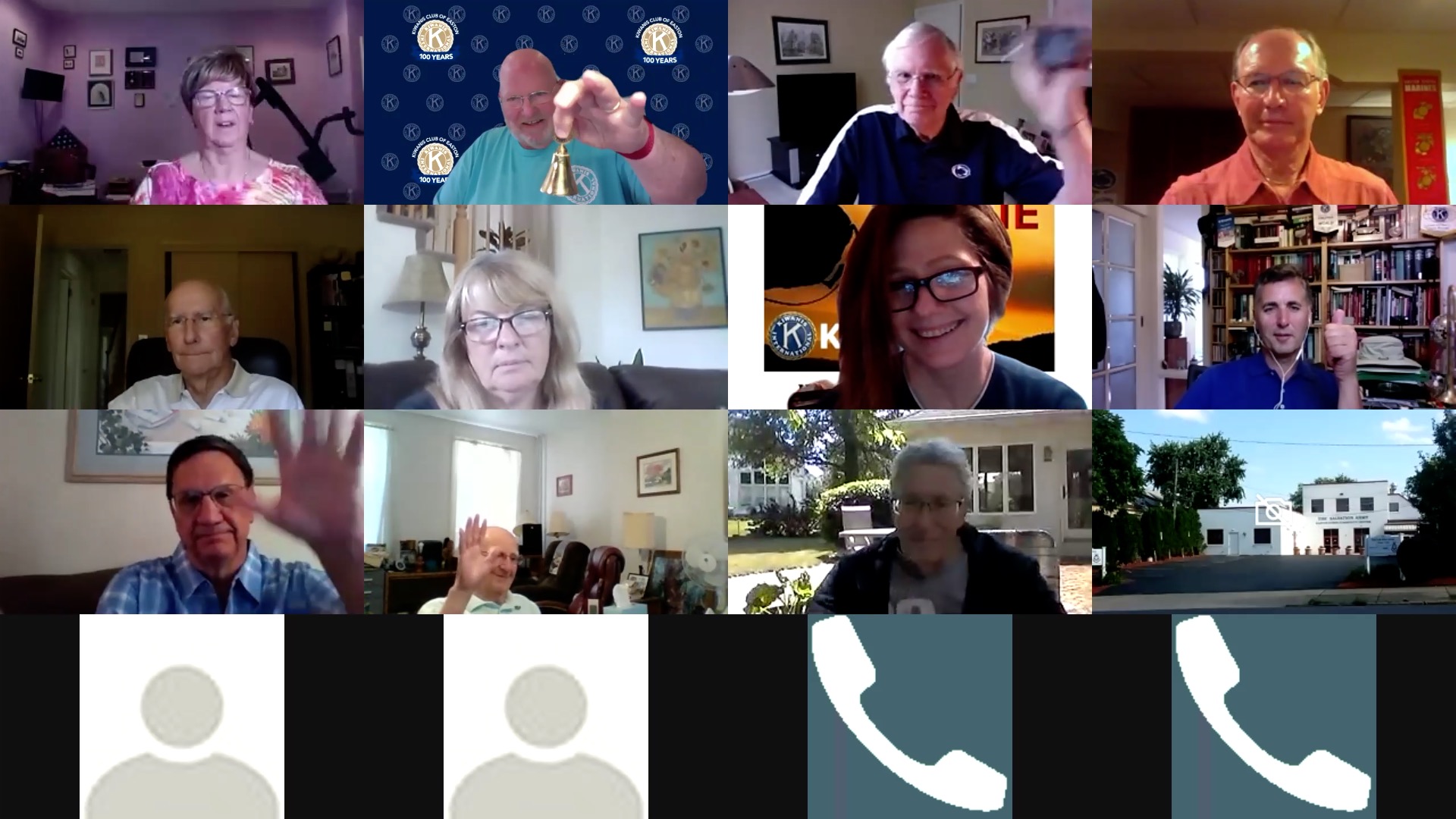 President Skip welcomed our 12 members, 4 visiting Kiwanians and our speaker. Today's Kiwanis visitors covered Alaska to the Netherlands to Virginia. Barb had a current inspiration moment from International Trustee Chuck Gugliuzza and a "Moment in Easton Kiwanis History" from 1928.  Skip mentioned that Bill will send out an email regarding the emails and letter from Chris Paltz with his idea about encouraging Lafayette College students to attend our meetings. You are encouraged to reply back to President Skip with your thoughts or comments-good or bad on Chris' idea as we move forward this summer. Barb has completed her mask project and has made 1551 masks with the majority being supplied to the Boys & Girls Club of Easton and the balance to various local hospitals/care facilities. Janet thanked members for supporting and watching the recent video BRAIN MATTER. Bill showed some recent aerial photos of the construction progress on the Boys & Girls Club of Easton with their Community Garden. And also reported that Nick Ciambrone is scheduled for his open-heart surgery June 26 in Philadelphia. The $500 donated to the Easton High PTA has been returned since they could not do any after-prom party this year. Bill presented our speaker, his cousin, Keith Groller, Sports Writer of the MORNING CALL newspaper.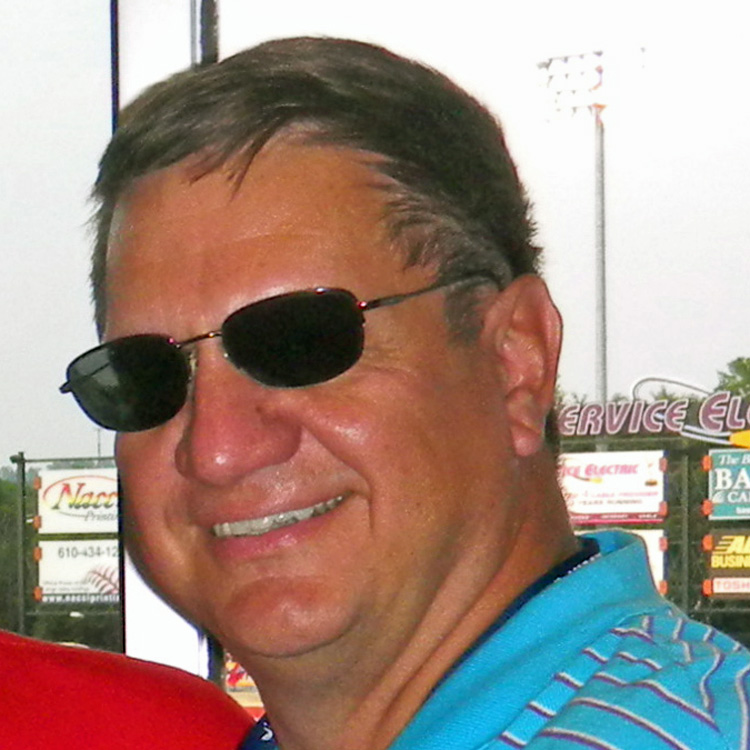 Keith has been writing about local high school sports since he graduated from high school. He went to Penn State and was writing sports articles even then and started at the CALL fulltime in 1982. He's covered 2 World Series and the Phillies won one; 2 Super Bowls and the Eagles won one; the INDY 500; over 25 Lafayette-Lehigh games. In his early years he was covering Philly 76 basketball games and driving back and forth to Philly one night it struck him: "What am I doing?" He loved local high school sports so that's been his primary coverage area for the past 26 years. The last "live" event was March 11th and there's plenty of uncertainty of where local sports, and national too, are going. Locally there possibly may be no fans. No bands. He wants just to get kids back into schools where they can shine. Even the college Patriot League won't let teams practice until students are back into college. Keith will get to cover the Pocono NASCAR this upcoming weekend: without fans in the stands. Keith shared that he went to Dieruff High School, Allentown in the 1970's. He experienced ethnic and economic backgrounds with fellow classmates but it was never an issue. The print-media, newspaper industry is really struggling. In the hey-day the MORNING CALL had 110,000 weekdays and 175,000 Sunday papers as subscribers. Now maybe 30-40,000 daily and 70,000 Sunday printed papers. The Sports Department used to have 20 reporters, now 3: the News Department was over 100 staff, now hardly anyone left. Those 3 sports reporters still cover a 4-county area. They have gotten away from community news due to space that is left and lack of manpower. This is the first time the paper is furloughing staff: he will be on a total of 3 weeks without pay this summer. Keith feels that he is in the "4th quarter of his newspaper career, maybe even in the last 2-minutes." He explained that he came from a sports-oriented family. His dad, my cousin, was on the 1957 Allen High undefeated football team. Back then the team had some games as far away as Brooklyn, New York. Keith ventured into tennis in his high school years. He also mentioned the Lehigh Valley is well noted for several yearly match-ups: Lafayette-Lehigh; Easton-Phillipsburg; Catasauqua-Northampton to name a few. He also noted as an answer to a question that soccer and lacrosse are quickly becoming "new" sports in the Valley schools and girl sports are gaining in abilities and popularity. But Keith promised when he does retire he will definitely be looking to do community work, very possibly with Kiwanis. He knows I'll be watching and waiting to get him involved with a Kiwanis Club.