Pres-elect Janet assumed the role of leadership of the club today as Pres. Skip was unavailable to be on the ZOOM meeting. We had 13 members and 6 visiting Kiwanis members.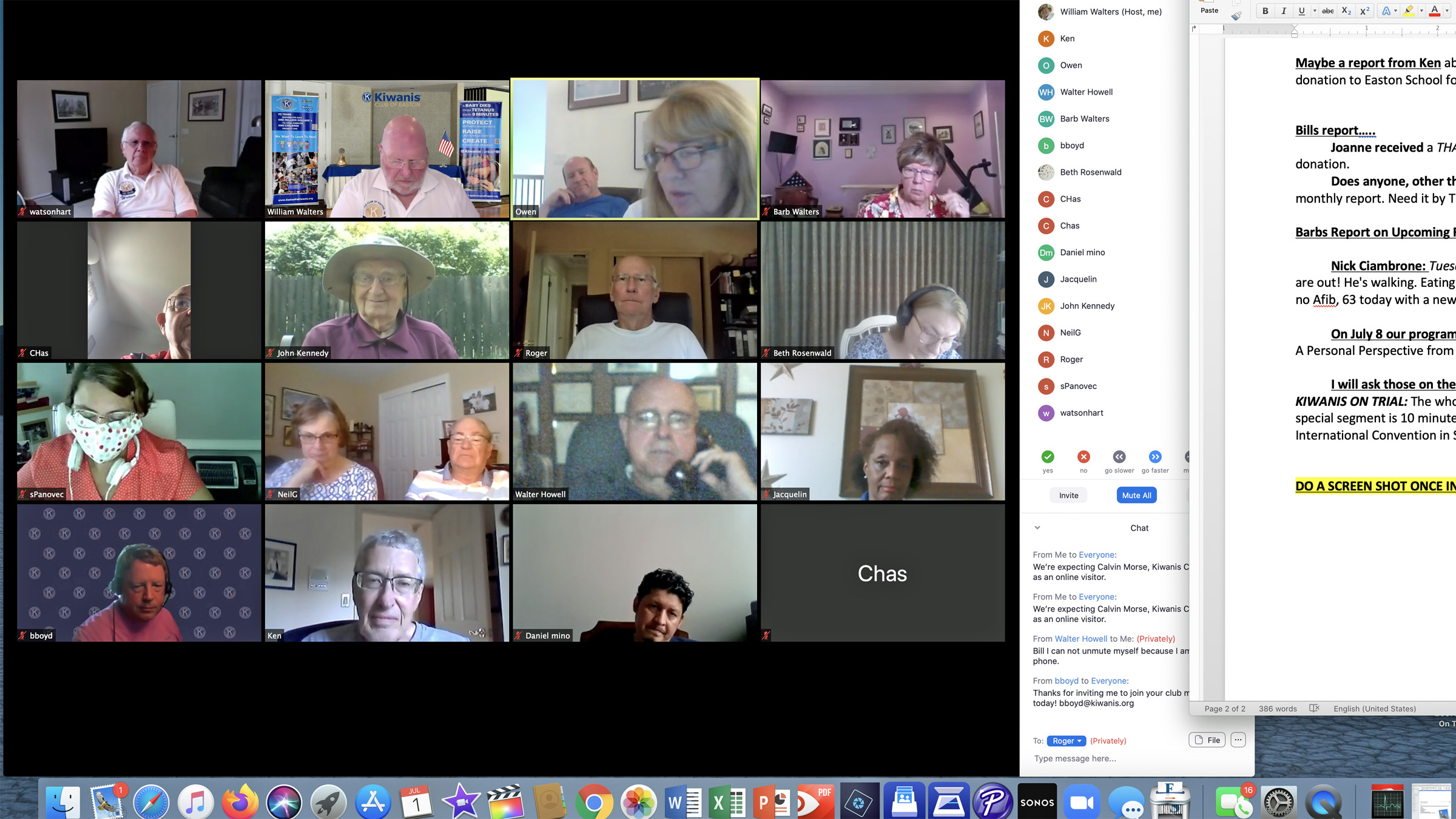 We started with the PLEDGE OF ALLIGENCE presented by students in New Hampshire reciting the Pledge every morning during remote learning and it was followed by the STAR SPANGLED BANNER performed by a Portland State University student practicing for the virtual commencement ceremonies when a stranger asked if he could sing with her. Turns out the "stranger" was Emmanuel Henreid, a classically trained singer, dancer, actor and pianist. (I provided the hyperlinks to the videos so you can watch yourself as there was difficulty with the video for one.) Janet read the list of July Birthdays and Anniversaries and Bill presented a video clip from a past America's Got Talent contestant, PUDDLES PITY PARTY, singing and washing his hands to the "happy birthday song." And a special Happy Birthday today to Nick Ciambrone as today is his birthday and he's celebrating it with a brand-new Aortic Heart Valve in the hospital in Philadelphia. He's doing fine and hoping to be home before the 4th of July. Janet asked for reports from members and Ken presented the news about our $5000 grant to the Easton School Foundation for the new zSpace Learning Computer catching the "eyes" of Kiwanis International. He's been corresponding with various staff/teachers at the school and a writer for the Kiwanis magazine. We may be featured in an upcoming article. Janet also commented that Joanne received a THANK YOU from Voices-For-Change for the $250 donation. Walt reported that the YMCA utilized the annual Summer Y-Day Camp funds a bit differently this year due to the COVID, but they were utilized and very much appreciated. Walt and Barb both reported on the upcoming PA Kiwanis Rose sale as they were both on the PA Kiwanis Foundation ZOOM meeting about the sale. Orders will need to be placed by September 27 with delivery on October 22nd. A change coming this year as they will not offer any $500 matching scholarship grants but will offer $500 grants for approved applications for youth and learning. Walt is suggesting we ask for one to buy dictionaries for the SLP students. Barb has some concern and asked members to send her messages as to what impact the COVID may have on not just assembling the roses but will our customers want roses delivered during COVID.  Reminder that next week our July 8th our program will be our member John Kennedy's Part 3 of his presentation: Race Relations: A Personal Perspective from My Experiences. Comments from our members and visitors: Brad Boyd, Kiwanis International Central Area Director, Carmel, IN, likes our interesting programs and our "rock star meeting format." Thanks Brad. Salvation Army Director Lt. Mineo explains that they have to shut down once a week to do a thorough cleaning of the facility and they are still helping those in need with fresh vegetables and other food supplies. Jacquelin Wade from Hampton Virginia Kiwanis, enjoys hearing about what fundraising there is and they are working to plan a program in their area for First Responders. Beth Rosenwald, Johnson County 321 Kiwanis Club in Kansas explained about their upcoming 2020 Kansas Beef Raffle where they are "bringing the range home to you." They have improvised and found ways to fund-raise even during the COVID. Calvin Morse, Kiwanis Club of Erie PA was also concerned about the potential concern from our Rose Sale customers. Today Bill presented a 2007 video from the Kiwanis International Convention held in San Antonio TX. The video was a featured portion of the event and it was entitled KIWANIS ON TRIAL. A key message running thru the "trial" was "Do we fully understand?"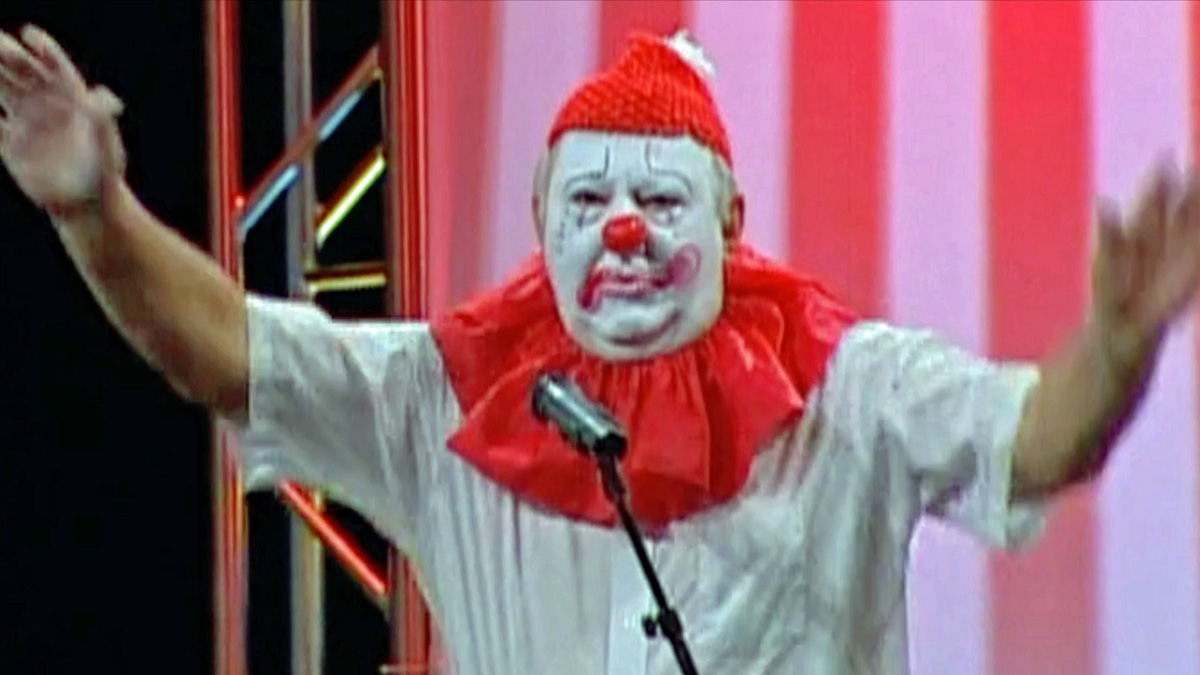 It featured a very moving presentation of the SIX OBJECTS OF KIWANIS by someone who was NOT just clowning around. And even the judge at the end in his summation stated "It's about time to give something back to the community. And I am willing to join Kiwanis, if only someone would ask me." Even though most Kiwanis Clubs are impacted by the COVID, have you talked to and asked anyone to join Kiwanis?