Well another great ZOOM meeting. Our visiting Kiwanians outnumbered us today 11 to 9. Our  PLEDGE OF ALLEGIANCE today was a very cute 2 ½ yr-old lad and the  NATIONAL ANTHEM was presented by the Mormon Tabernacle Choir at Yankee Stadium in 2015. Pres. Skip presented the results from members comments on the proposal presented to the club by member Christopher Paltz. Chris' idea was to encourage Lafayette College students and professors to attend our noontime meetings by finding speakers/programs that are appealing to them and to also subsidize greatly the cost of our meals. And thus, hoping that they would then also join our Kiwanis Club as fulltime members. The results were 4 in favor and 6 opposed.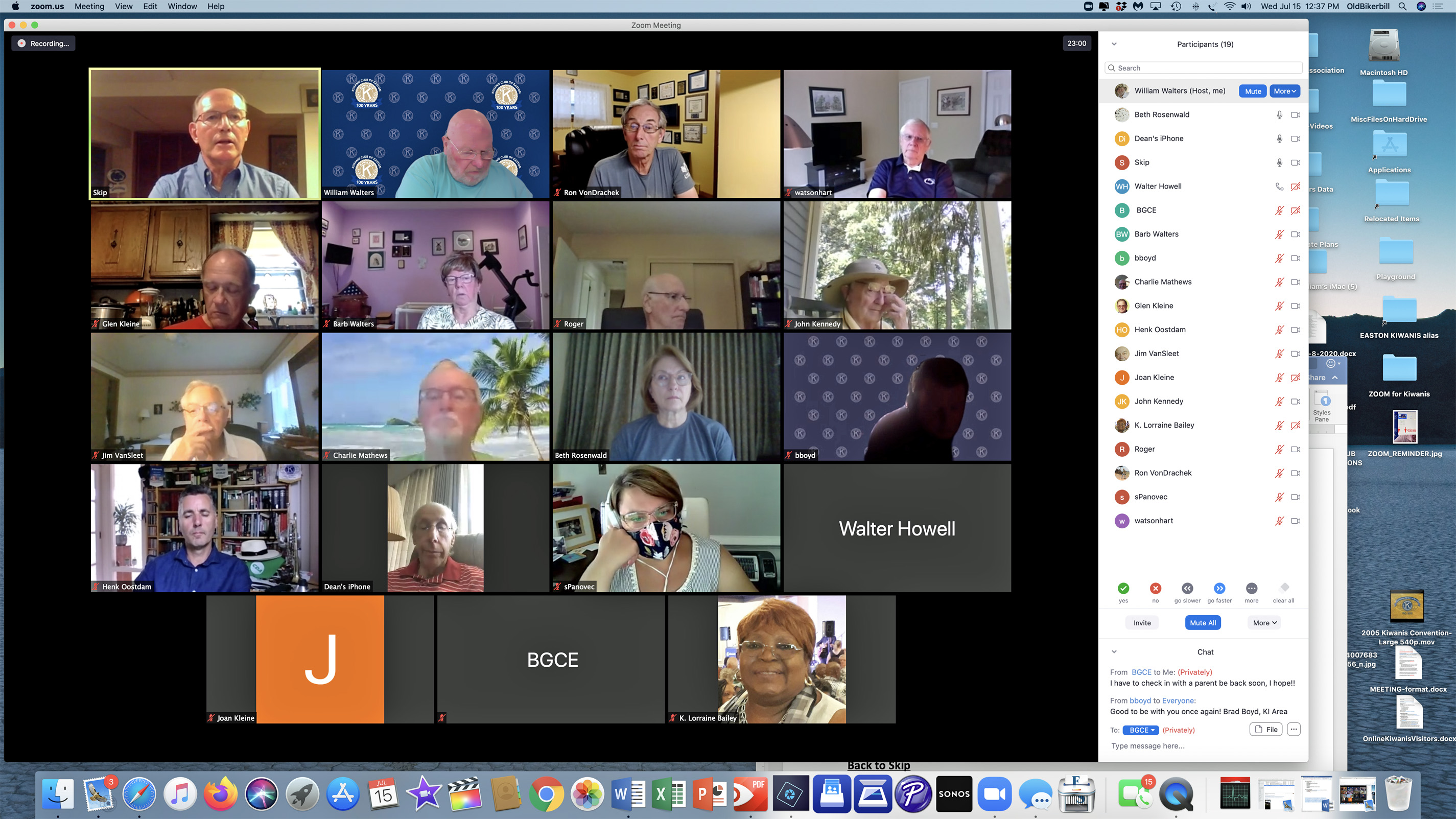 One of our visiting Kiwanians was Brad Boyd, Kiwanis International, Central Area Director, Global Operations, who suggested we and other clubs could look to Google/Bing searching of our local area for such listings as: Veteran, LGBTQ, Black, Christian "owned business" in Easton. There are potential member-leads awaiting our invitations to come, learn about Kiwanis and join. And for those who watched todays Video Presentation, remember a person visiting your club will determine in the first 12 minutes whether or not they want to join your club. After the video Dr. Glenn Kleine, from the Kentucky-Tennessee Kiwanis District shared a project they developed named the FIRST LADY PROJECT: "Drop Your Drawers at the Library." They ask for new, clean underwear for children to be dropped off and then their club distributes the "undies" to schools so children that have an "accident at school" can have a clean pair of underwear to change into rather than making them stay out of class or being sent home. And for today's video program Bill shared part of the 2005 International Convention from Honolulu with International President-elect Steve Siemens. Bill called it: "Time to Put Aside and Bury Old Ideas" and there is a casket involved in this 26-minute video. Steve's a professional motivational speaker who has motivated me more than I can ever remember any other International president doing. I've never forgotten a comment from Steve: "I want to die young as old as possible! "Some other tidbits from the video clip. Steve read a very interesting book to his grandchildren called the FOURTH LITTLE PIG. It is a real book.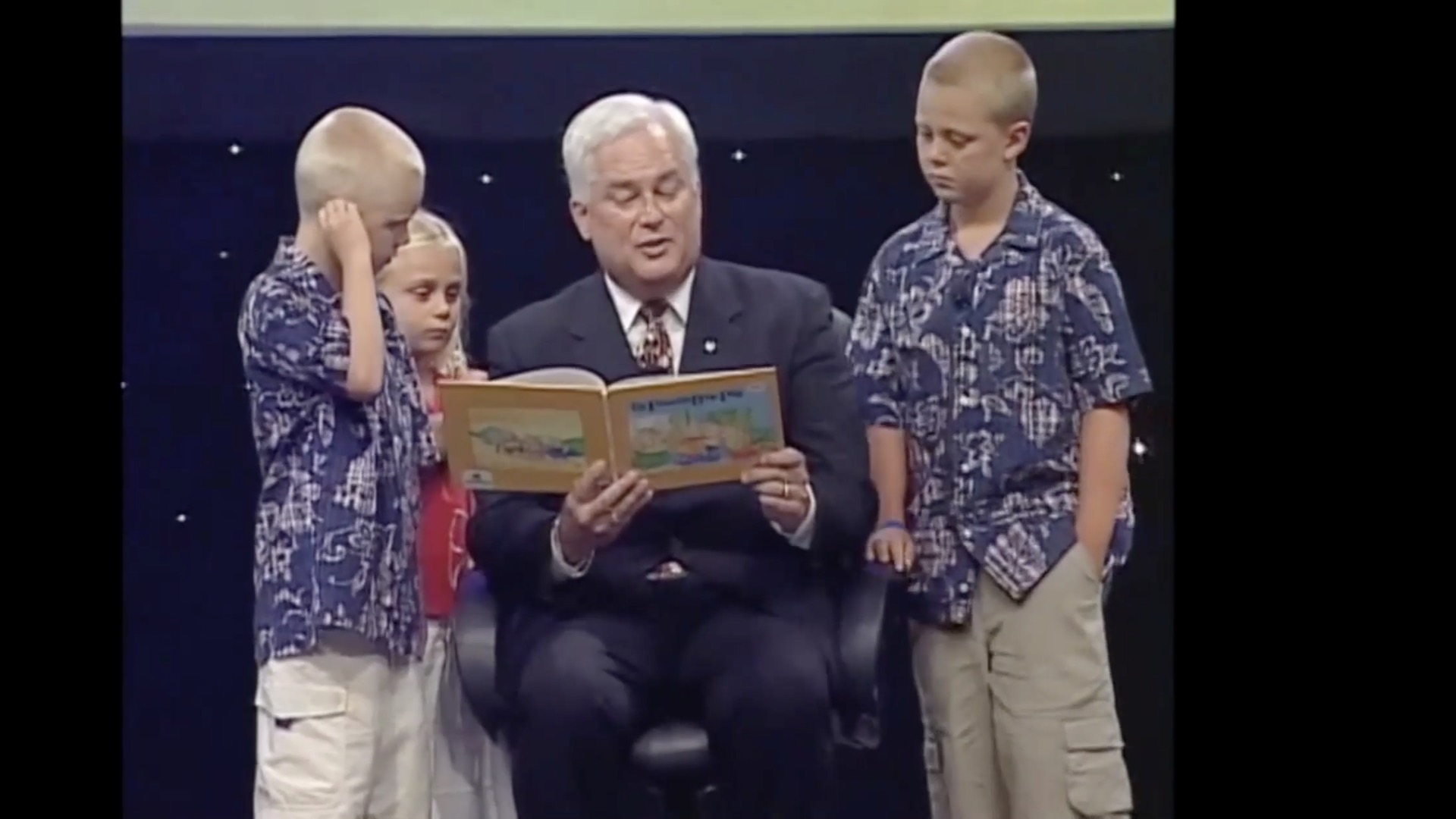 Speaking of the children Steve always refers to, remember "We are their future!" And a favorite saying of his is from Mary Kay Ash, "If you think you can, you can. And if you think you can't, you're right." And remember to "get out of your comfort zone" so "Together we can" and then later say "Together we did." 2006-07 International President-elect Steve Siemens surrounded by some of the incoming District Governors.  BTW the person with the big smile in the photo middle is PA Gov-elect Mike Frailey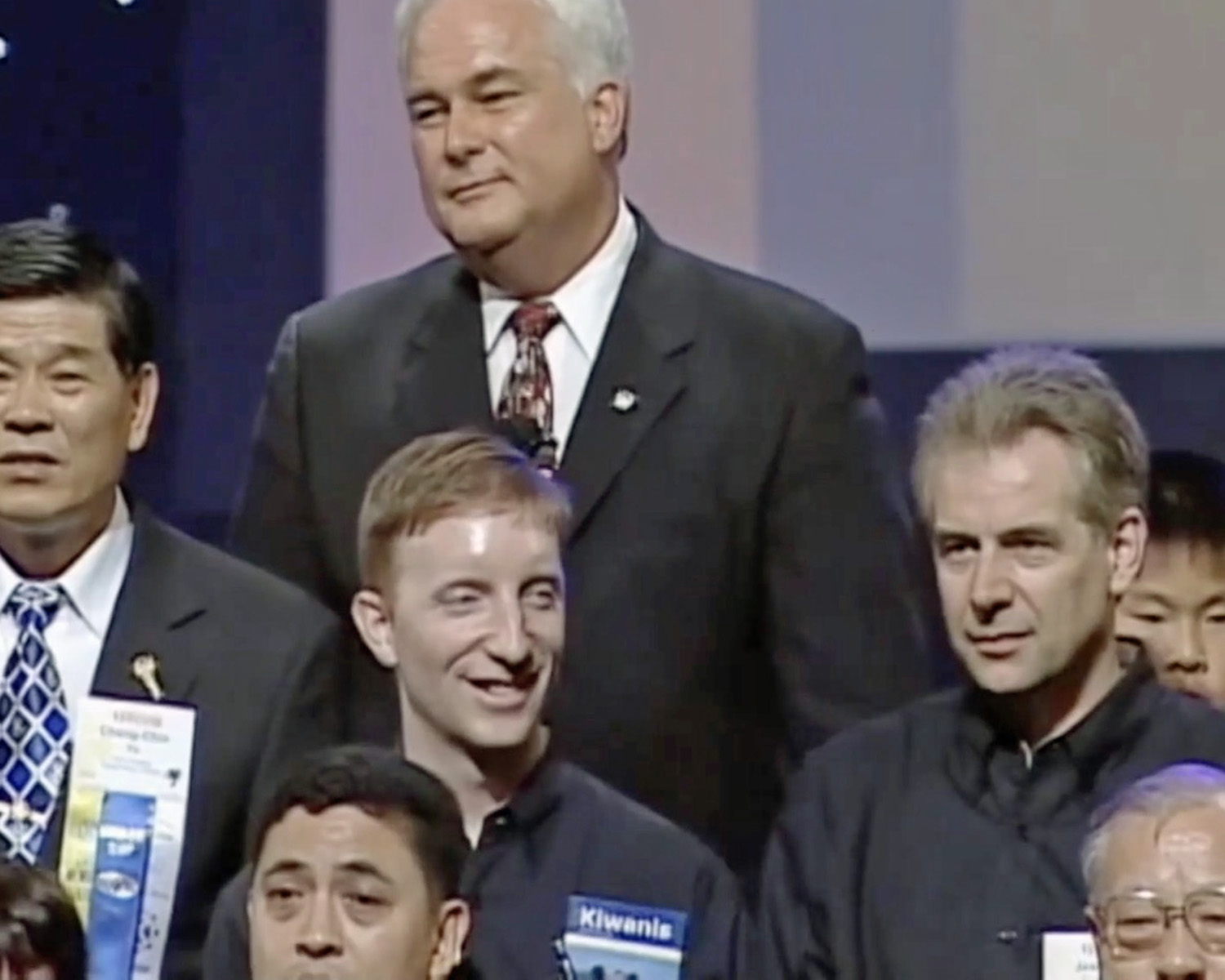 from the Club of the Stroudsburgs. A great friend and supporter of Easton Kiwanis.