WOW, a bit of a small turnout today. I'll blame it on the past couple of days of bad weather. 10 Easton members and 2 visitors, one of which was our Acting Lt. Gov. Designee, Enos Martin.  We expect at the Virtual District Convention Enos will be approved from an "acting" to full-flagged Lt. Governor and he has agreed to continue in October.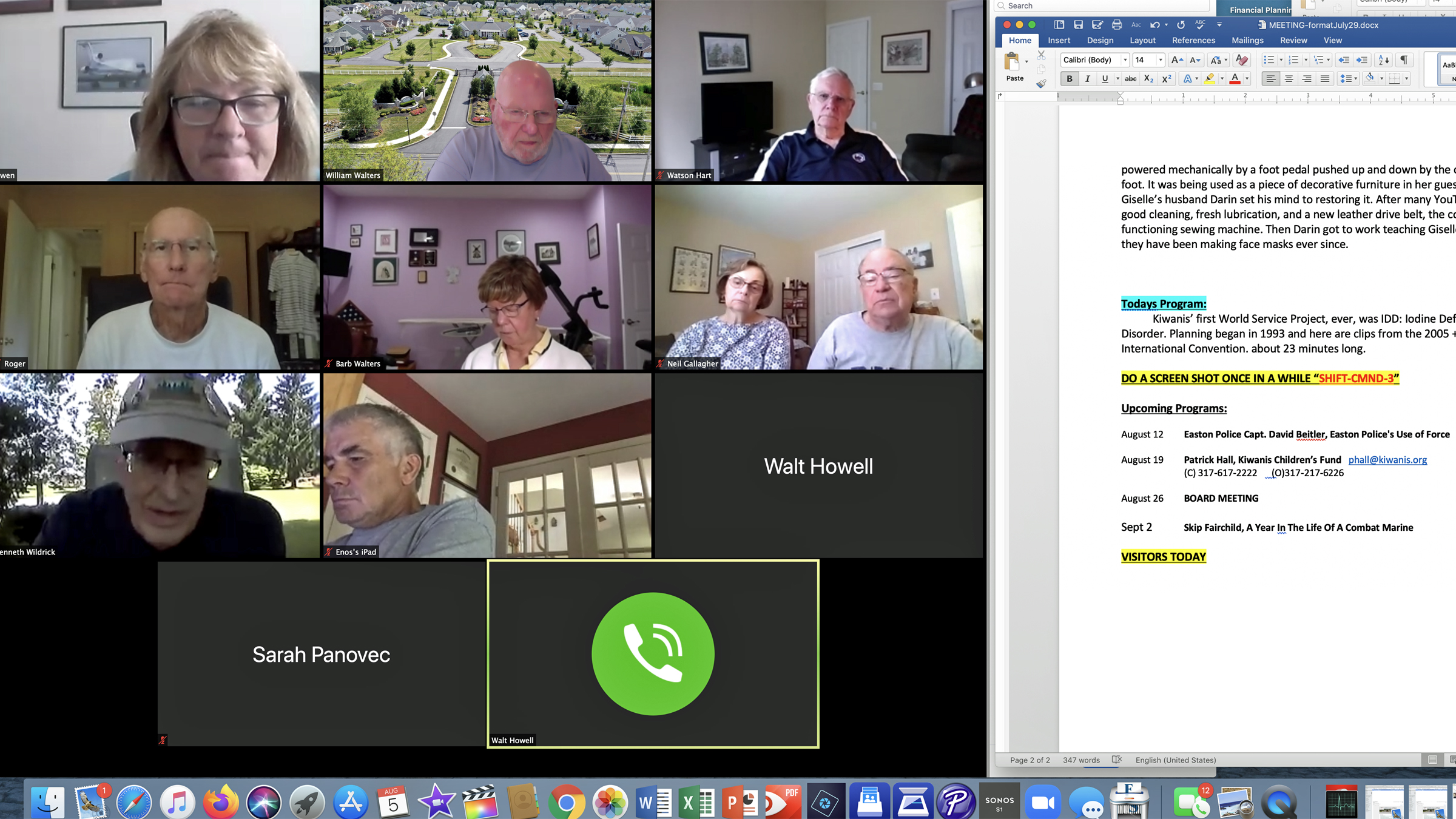 As per conversations prior to the Zoom meeting congratulations are in order for Watson "Speck" Hart and his lovely wife Babette "Babs" as they just celebrated their 65th anniversary. Janet was filling-in for Pres. Skip and welcomed all the members and guests. Barb gave us some inspiration from of all people, Taylor Swift, "No matter what happens in life, be good to people. Being good to people is a wonderful legacy to leave behind."  And some history of Kiwanis from a booklet published in 1935 called "Kiwanis Activities" which was a compilation of various Kiwanis Club's activates as reported by club secretaries. Enos Martin gave a bit of an update on the upcoming District Virtual Online Convention: if interested you need to sign up soon as there is limited online availability for the convention programs. Walt explained that he has sent an email to our 5 SLP school advisors instructing them our club is willing to support the SLP's and asked them to attempt to determine as soon as school is planned as to whether SLP's could continue and how with the new split school programs. It was good to hear from Sarah at Third St. Alliance that they are getting really busy with determining the challenges of how school starting will interface with the programs at "3rd Street:" it's already affecting room space as they need to provide ample "physical space" between the children in programs. Ken reported that he is already begun to receive some possible Foundation requests. And then Bill took the "virtual podium" to show a 23 minute video compiled from both the 2005 + 2006 International Conventions explaining how Kiwanis was "changing the lives of children around the world" with the World Service Project, Iodine Deficiency Disorder aka I.D.D.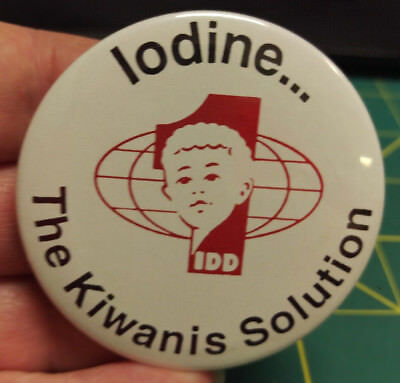 Kiwanis began discussions in 1993 with and then partnered with UNICEF. In 1990 less than 20% of the world used iodized salt. One decade later over 70% are using iodized salt thanks to Kiwanians around the world. Rotary is known for eliminating Polio and now Kiwanis is known for eliminating Iodine Deficiency Disorder. At the 1994 convention it was approved to create the Worldwide Service Project then called IDD. As heard in the 2 video clips there was ongoing conversations with UNICEF as to other, future necessary projects that Kiwanis could partner with. And subsequently Kiwanis did and it's called the EliMiNaTe Project (MNT): to eliminate the maternal neo-natal tetanus scourge worldwide and we are finalizing that program now. So, in the span of 26 years Kiwanis has partnered with UNICEF with 2 Worldwide Service Projects both aimed at IMPROVING THE WORLD ONE CHILD AND ONE COMMUNITY AT A TIME.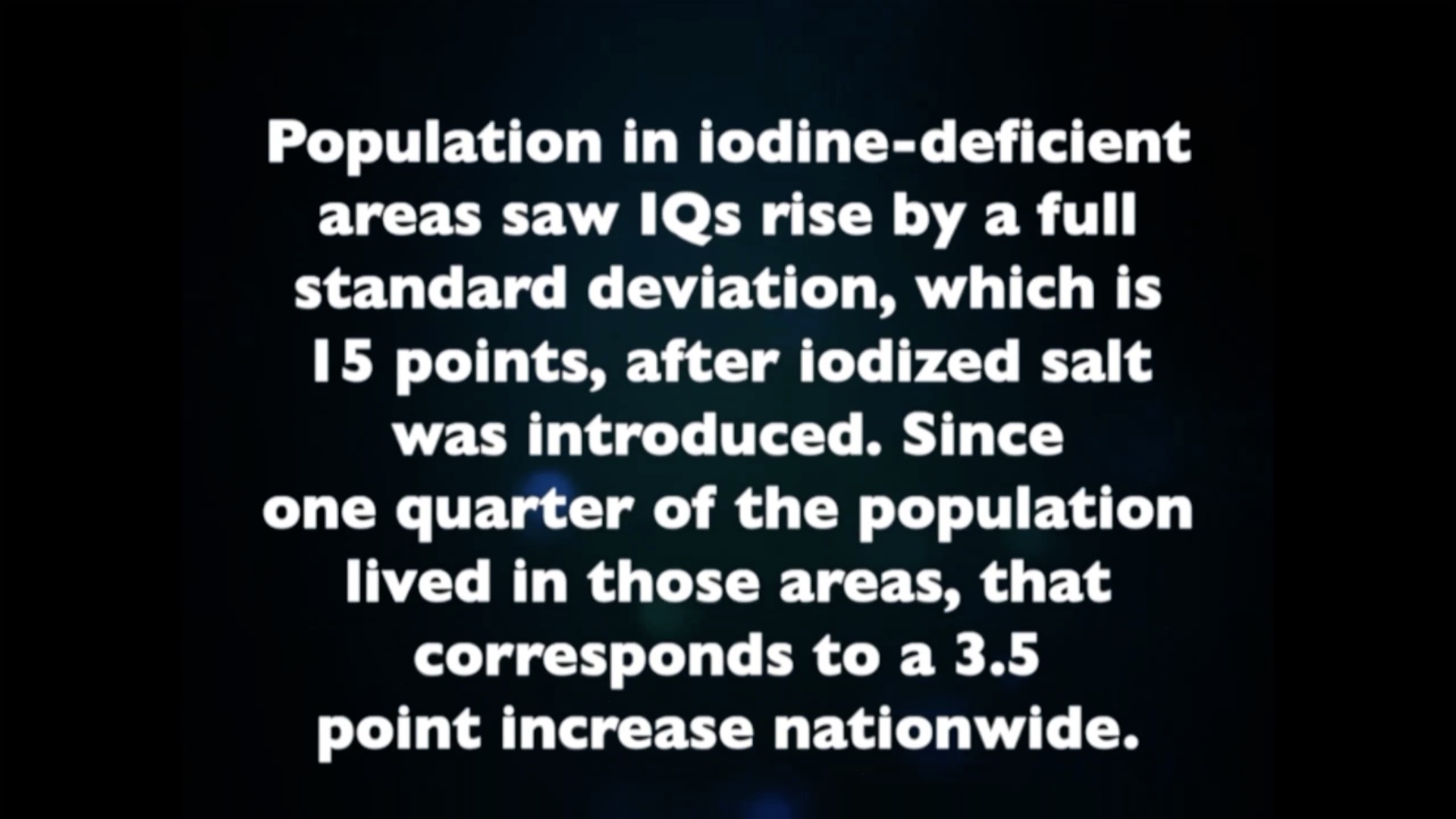 Aren't you glad you are a Kiwanian? I know that I am!