Pres Skip opened the meeting and turned it over to Zoom-Master Bill to present our opening videos. Today's PLEDGE OF ALLEGIANCE was a group from Broken Arrow followed by the BATTLE HYMN OF THE REPUBLIC, by Anthem Lights Band. Then Skip introduced our 8 visitors which included 1 local Rotarian and 5 Kiwanians, one again from Jamaica, West Indies, and they joined our 15 club members. It's really nice that we have a "following" of Kiwanians from around North America on a regular basis. We learn from them and they learn from us. Barb reported on our final count for roses at now 162 dozen with orders coming in during and after the meeting. We will have possibly 8 dozen left to sell by the time they arrive Oct.22nd as we have to order in 10dz lots. We had a discussion and a tally about next week's installation meeting as to whether we want to meet in person, face-face at the Boys & Girls Club and the consensus is we will continue with Zoom meetings until probably November, at the earliest. We will consider sometime in late October what will happen then. BJ Metz gave us an update on the Miracle League as he is heavily involved in the Miracle League: they will be "playing ball" on 2nd & 3rd weekends in October and the 24th will be the Halloween Trunk or Treat. Janet & James will be providing the Easton Kiwanis aspect of the event on the 24th. And then we turned over the Zoom to our member and speaker for the day, Dr. Kenneth Wildrick whose wife Lois was also on the Zoom to present with Ken. Today we went on "an African Safari Adventure thru Botswana and then on to Zimbabwe to see "The Smoke That Thunders" a.k.a. Victoria Falls.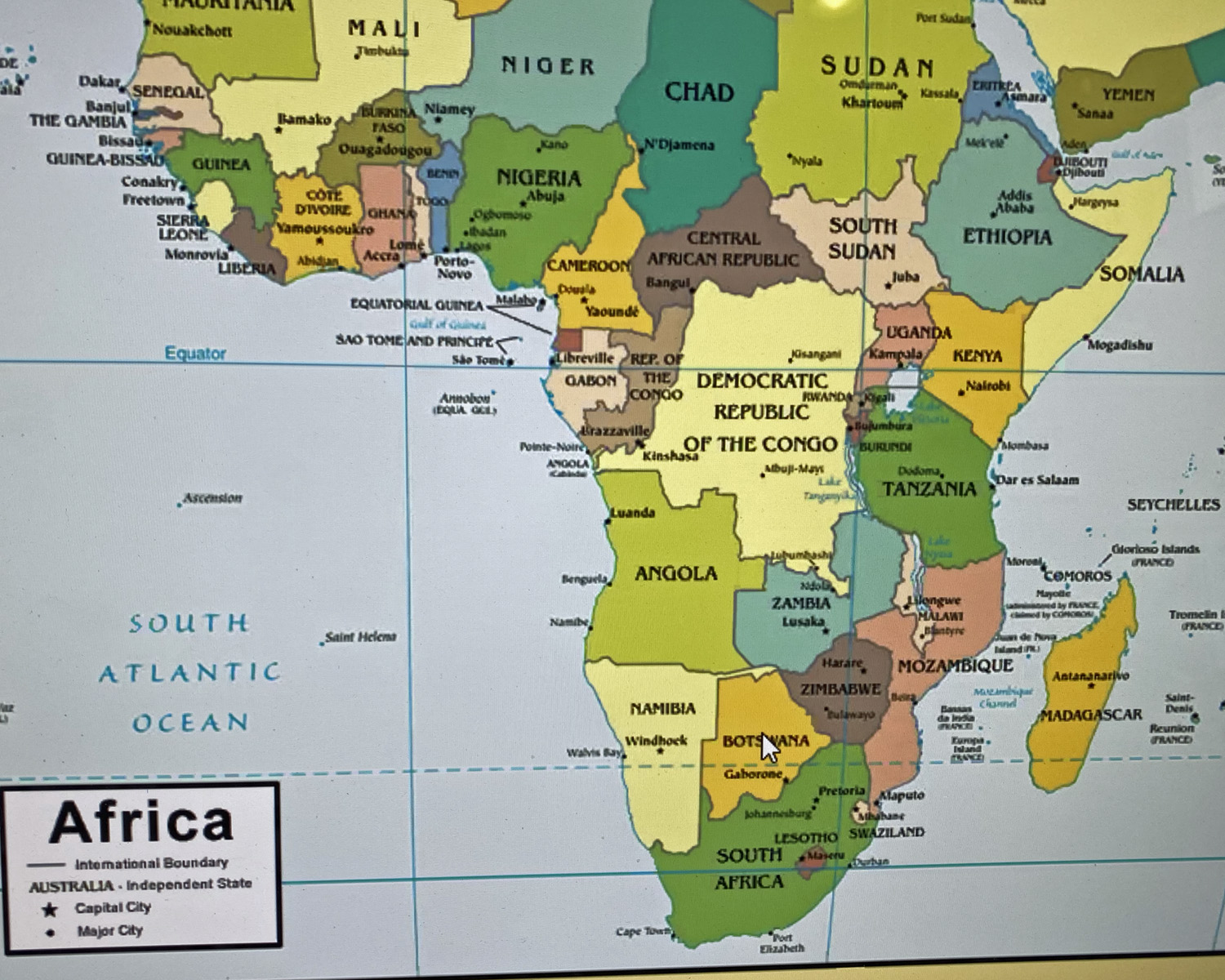 After landing at the airport they spent the rest of the travel time in Land Rovers. On the safari they camped in tents all the time, spending about 4 days at each camp. The staff would set up the camp and break it down to move to the next campsite. Each couple had their own camp with a pit-toilet and shower facilities attached to each tent unit. 3 excellent meals each day and afternoon tea. Showers were limited to 3 minutes which they learned how to do at home before they arrived.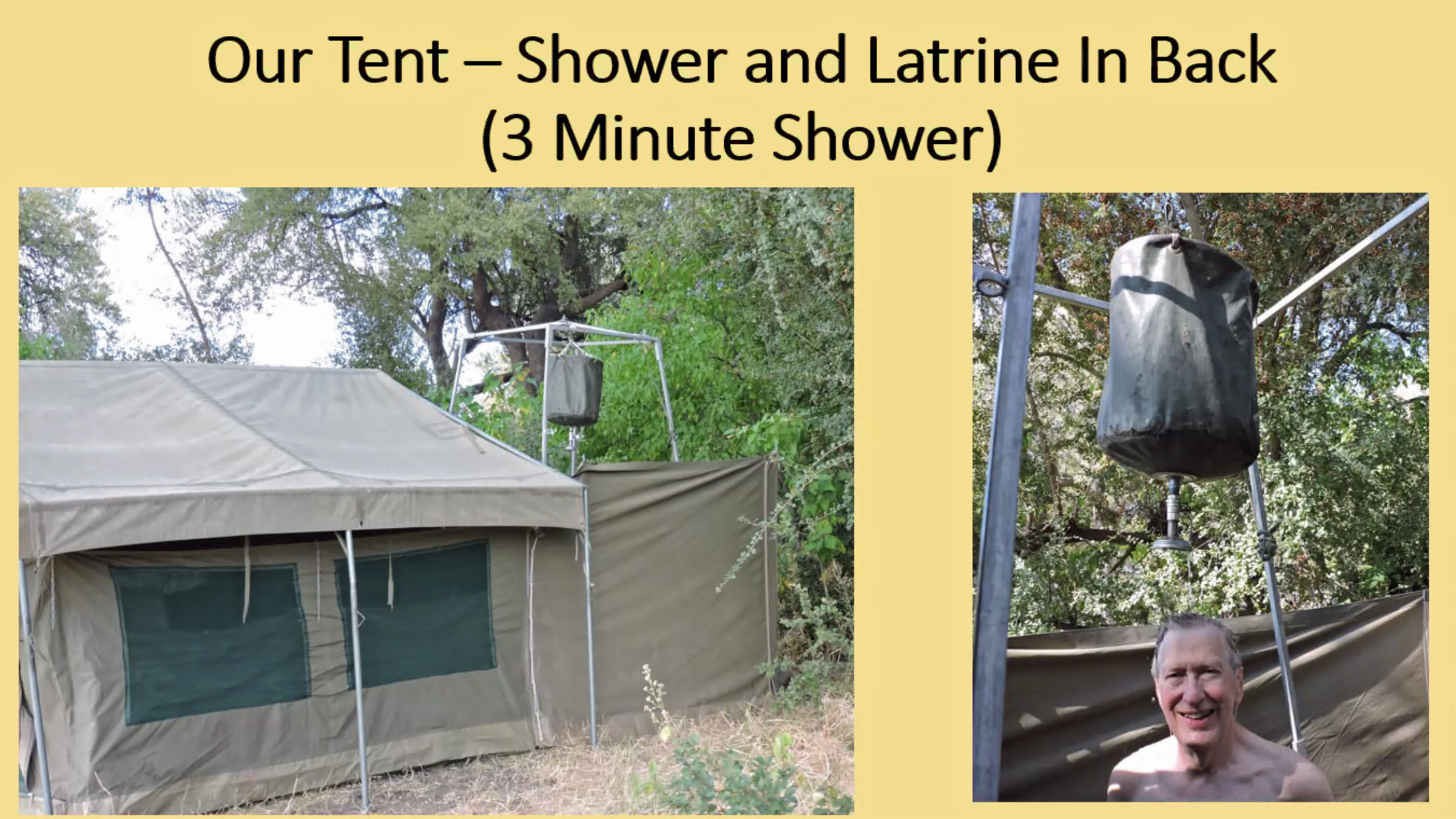 All cooking was done at the site each day over open flames and baking was done in ground pits. It was winter there so it was cold. They witnessed animals catching their own food. They even saw a herd of elephants actually swimming across water to get to some small island in the river. They were swimming using their trunks as a "snorkel" and a paddle to move their large bodies in the water. As they were informed to zip up the tent at night and not come out till morning they learned why when one morning there were lion prints around the tents. Then they moved onto Zimbabwe staying in a very nice hotel so they could visit Victoria Falls. These falls also are known as "The Smoke That Thunders" because of the amount of water, about 38,430 cubic feet (287,476 gallons) per second dropping down 360 feet and splashing and creating a tremendous amount of water droplets in the surrounding atmosphere.

The width of the falls is 5,604 feet making it about 42% wider than Niagara Falls and more than twice as high as Niagara, but Niagara dumps slightly more than twice the gallons of water over its falls. Due to the excessive drop in the falls of 360 feet and the massive volume of water dropping the sound is a bit like thunder, always. The constant water spray keeps everything wet, all the time and produces many rainbows in many directions all the time. And not only is the luxurious vegetation always wet, so were the Wildricks. They needed to wear ponchos and had to constantly dry the camera lens. After not only seeing the past 2 weeks of Ken & Lois African adventures but listening to them describe it I can better understand why people want to visit and enjoy Africa.