Skip began the meeting and Bill presented the opening videos: PLEDGE OF ALLEGIANCE by the Charles City Middle School and the STAR SPANGLED BANNER by the 2016 United States Army Field Band and Soldiers' Chorus. Janet is looking for 2 volunteers to help with the Kiwanis One Day at the Miracle League Halloween Trunk or Treat on Sat. October 24. Barb informed us the location for the rose delivery and assembly will be changing to possibly a church in downtown Easton. Details will follow. Skip greeted our 11 visiting Kiwanians along with our 15 members and then turned the meeting over to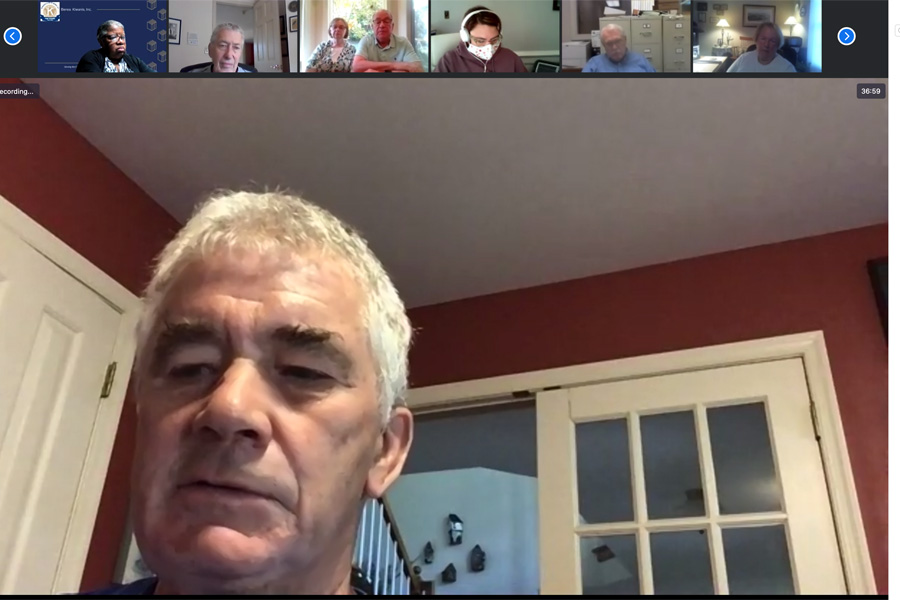 Enos Martin, Lt. Governor for Div. 17-18. Enos then installed our officers and directors for the 2020-21 Kiwanis year beginning with our renewing directors-Sarah Panovec and Walter Howell. Followed by the secretary-Bill Walters and treasurer-Gary Tempest and then then we get to the "big guns."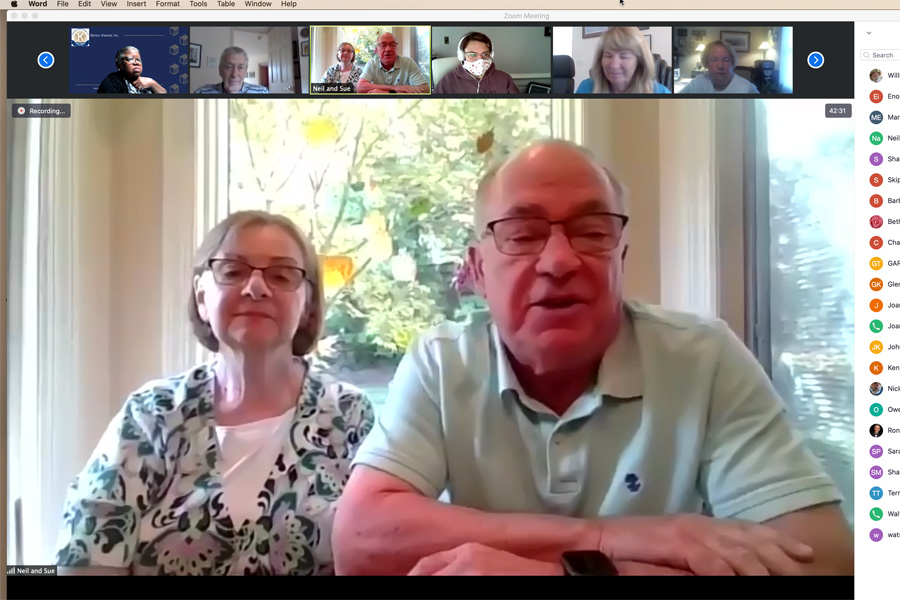 Neil Gallagher is our Vice-president and then he moved onto our President, Janet Owen.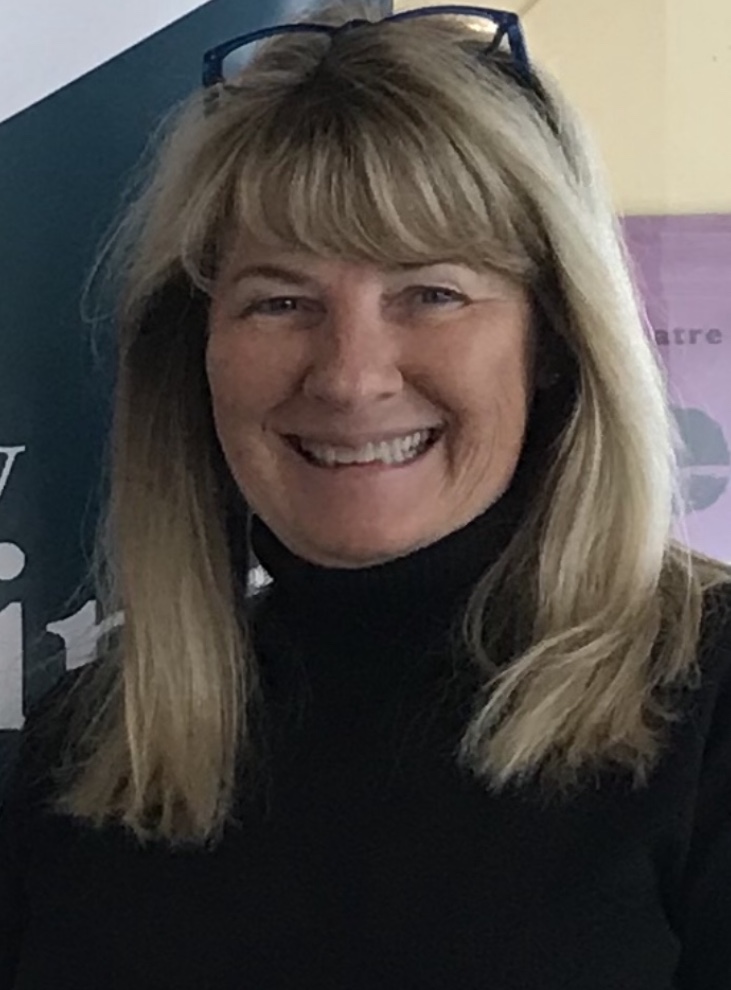 After he announced they were officially installed Bill took control of the screen-share for a short 1-minute video tribute to outgoing President Skip Fairchild and incoming President Janet Owen. There was the Marine hymn followed by "Ruffles & Flourishes" and then the Navy's Anchors Aweigh. Skip was in the Marines and Janet the Navy. Then Skip had the "floor"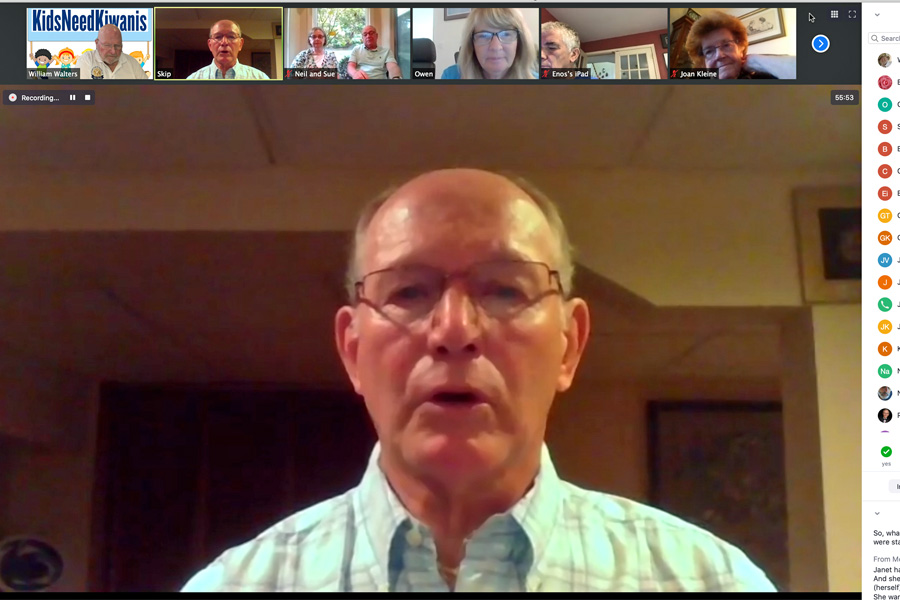 and thanked all his Kiwanis-support family for the past year and especially the support for his family's recent loss of his daughter-in-law. He then passed the "virtual gavel" to Janet. Janet held up a small painted rock with the Kiwanis "K" on it. She discussed how Kiwanis is like our "rock." And how Skip has been as steady as a rock in the past weeks. Janet explained about the club's support for Skips' son during his recent loss and she is sending a card to Skip with a check from the Easton Kiwanis club's family payable to his son Chris for $250 to help with family expenses. Afterwards there was discussion about what we will need to do regarding the 5 SLP clubs and their advisors as to noon-renewing them for the coming Kiwanis year since the schools have no idea if and when they can or will meeting again. Janet announced the upcoming speakers: Oct. 7, Chuck Gugliuzza, Homestead, FL, Past Kiwanis International Trustee, and frequent visitor to our club both in persona and via Zoom. October 14, Dwight Davis, member of Capital City Kiwanis, Tallahassee, FL presenting VIETNAM DRAFTEE MEMORIES (a book he has written). October 21 Janet would like to do a program about Kiwanis' Youth Protection practices. Current plans call for continuing Zoom meetings thru October and we will revisit the possibly of alternating Zoom with Live-in person meetings beginning in November at the Pomfret Club.